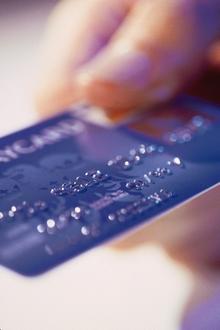 by Paul Hooper
A drug addict launched a one-man mini crimewave - ripping off pubs, shops and garages to try to pay off £5,000 in debts to dealers.
Daniel Martin, who lost his job as a roofer because of a drink problem, also stole his father's credit card to scam free alcohol.
And the 28-year-old conman, of Laureston Place, Dover, took his partner's car without permission and drove it - despite being drunk and banned.
He twice handed over credit cards at pubs in Canterbury and Faversham and ran up bar tabs of £90 and £40, but left without paying.
And when he wasn't "bilking" petrol stations, he was ordering cigarettes and tobacco from shops in the Ashford area - pretending to pay with a credit card but then running off.
Martin's crime spree came to an end when he was stopped for drink-driving and was brought before Canterbury Crown Court to face more than 30 offences.
But a judge told Martin he had "blown his chance" of getting community help to tackle his cocaine and drink habits by going on the run from justice.
Martin admitted or was convicted in his absence of offences including fraud, criminal damage, thefts, assault, making off without payment, taking a car without consent, driving while disqualified, failing to surrender to bail, drink-driving and driving without insurance.
He was jailed for a total of 18 months.
The judge, Recorder Colin Reese QC, told him: "This became a mini crimewave as a result of a mixture of alcohol and becoming an habitual user of cocaine. That maybe an explanation, but it is no mitigation."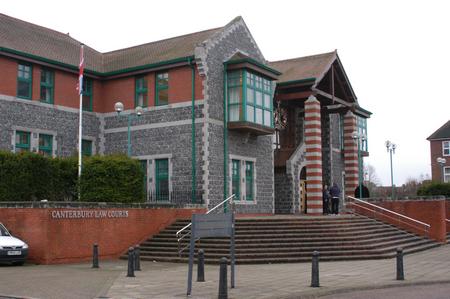 Jim Harvey, prosecuting, said in April last year he had gone to the Cricketers Pub in St Peter's Street, Canterbury, at 4.30 pm with friends and asked the barmaid for a tab - leaving a bank card as surety.
"He ordered a number of alcoholic drinks and by 7.30pm members of staff noticed he was helping himself to serve himself with drinks by leaning over the bar. Because of his behaviour, he was asked to settle his £90 bar bill."
Staff tried to use the card, but it would not work and Martin then snatched back the card, shouting: "Yeah and I'll do this in another pub as well" before running away.
Mr Harvey said a barmaid chased after Martin and stopped him in the High Street when he agreed to go to a cashpoint machine and pay with a different card, but that revealed he had no money.
Martin was arrested, but claimed he believed a friend had put money into the account - he then twice jumped bail to avoid going to court.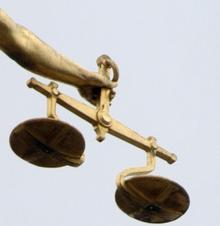 On May 12, he went to the Four Horseshoes Pub, in Graveney, Faversham. He again left his father's stolen bank card to pay for a £40 drinks bill, but also disappeared without paying.
Mr Harvey said: "The landlord Simon Jull noticed that Martin and his friend were missing and immediately tried the bank card - but it was blocked."
The prosecutor said the landlord then saw Martin outside the pub sitting in a Ford car - and challenged him – but that led to a street bust-up in which a friend of the landlord, Paul Heaton, was punched in the face by Martin.
The landlord managed to snatch the car keys, but Martin kicked his way inside the pub and grabbed two balls from a pool table as a weapon before the keys were retrieved.
He was later stopped for drink-driving, but refused to give a sample for analysis. Police then checked records and discovered he had been banned from driving for three years in 2007.
Martin had also been driving a car he had taken illegally from his partner, taken fuel without paying at a supermarket petrol station.
The prosecutor said Martin had also gone into several shops in Stanhope, Ashford and New Romney ordered tobacco - but left after pretending to pay with a credit card.
Martin told police he had been attacked with a baseball bat because he could not pay drug dealers and had stolen from shops and stores to pay off the debt.