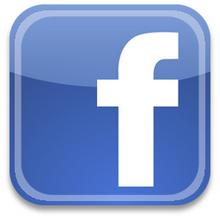 by Keith Hunt
A pervert who tried to groom two schoolgirls on Facebook has been jailed for 18 months.
Joseph Wilson, of Hawthorn Close, Dover, made sexual approaches to the friends on the social networking site but did not actually meet either of them.
The 26-year-old father, whose brother is a police officer, admitted two offences of inciting a child to engage in sexual activity.
Deborah Charles, prosecuting, said Wilson contacted one of the girls early last year. She told him she was 13 because she felt 12 sounded too young.
He flirted with her and asked her to miss school to meet him. The messages became sexual, Miss Charles told Maidstone Crown Court. There was also telephone contact.
She told a friend, aged 13, about it and Wilson drew her into his web.
The girl sent a message to Wilson telling him to leave the other girl alone and calling him "a sick pervert" because he was 25 at the time.
Wilson sent her a friend request, but she did not accept it. She asked him in messages if he wanted to sleep with her friend and he replied that she was a little young.
She told him she had seen a text saying he wanted her friend on top of him.
"he is a confused, perhaps lonely, individual who has sought out inappropriate relationships over the internet..." – mark weekes, defending
She asked if he liked young girls and he told her: "It depends how young."
Miss Charles told Judge Charles Macdonald QC: "He must have known full well he was dealing with a couple of under-age girls. He told her she was pretty.
"He asked her to come to his house, saying he would do things to her she would never forget. He asked her to send an indecent picture of herself. She didn't."
He sent a naked picture of himself to the first girl and she responded to him in an overtly sexual and graphic way, the court heard.
"The Crown say his tactic plainly worked," said Miss Charles.
The first girl's mother did not let her become involved in the court process, but her friend made a statement to police.
After his arrest in July, Wilson admitted contacting the girls. He had many pictures of the girls from their Facebook pages on his computer.
"He said he had been stupid, regretted it and felt embarrassed," added Miss Charles.
Wilson was barred from working with children and a sexual offences prevention order was imposed fore 10 years. His name will appear on the sex offenders' register.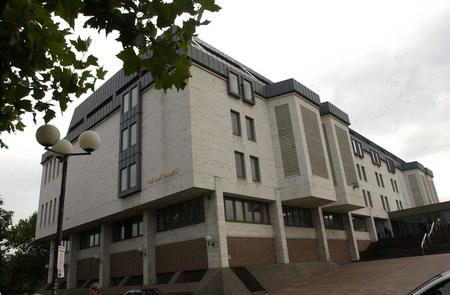 Passing sentence, Judge Macdonald said: "It must have been blindingly obvious from the photographs that both girls were under 16. He took his chances and did not care. There was persistent grooming over two months.
"There is no mitigation. His remorse is at best partial."
Mark Weekes, defending, had submitted that Wilson could avoid jail and be given a chance to address his offending.
Wilson had GCSEs and NVQs and had worked as an assistant manager in a house dealing with autistic adults.
The employment ended after he was convicted of assault. He had since obtained work delivering newspapers.
"He is not a paedophile," said Mr Weekes. "He is not a dangerous man who sets out to connect in a sexual way with young women. He is a confused, perhaps lonely, individual who has sought out inappropriate relationships over the internet.
"He needs the intervention of probation to assist him, rather than the inside of a prison cell which would crush him."