Cannabis smoker Christopher McCulloch got more than he bargained for when he started growing the drug.... he got his mum arrested!
Police raided the family home in Mena House, Capel–le-Ferne on St Valentine's Day this year and discovered a cannabis factory in one of the bedrooms.
And as innocent mum Susan Burgess, in her 50s, was there at the time – she was nicked for illegally producing 30 plants!
But when the 26-year-old self-employed labourer found out he went to the police station and confessed.
McCulloch told officers how he had splashed out £2,000 setting up the equipment to grow "skunk" – and then taught himself after reading books and researching on the Internet.
Canterbury Crown Court heard how he had also by-passed the power meter at the house to run his mini-factory on free electricity!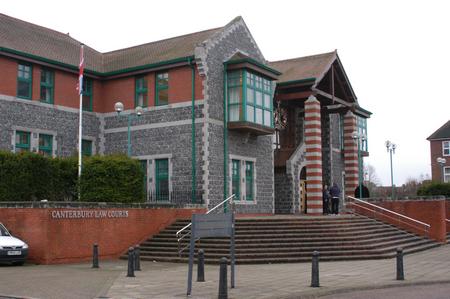 Prosecutor Jim Harvey told how police had searched the property after getting a warrant under the Misuse Of Drugs Act.
"They discovered 30 plants growing in one of the bedroom and described it as a small cannabis factory.
"The defendant's mother, who was at the property, was arrested for cultivating cannabis. At the police station she said that she didn't have anything to do with it.
"The defendant, to his credit, went to the police station and told officers that his mother had played no part in it and that he was solely responsible."
Thomas Restell, defending, said: "He bitterly regrets getting his mother involved in this and is ashamed of what he did."
He said that McCulloch's mother had remarried and his step-father is 72 and suffering from emphysema.
The barrister added that McCulloch had decided to grow the plant to feed his quarter-ounce-a-day habit but accepted the yield – estimated at 1.49 kilos – was so high some of it would "have found its way" to other people.
Judge Simon James gave McCulloch a nine-month jail sentence suspended for 18 months and ordered him to do 200 hours of unpaid work for the community.
He told him: "Whatever your view is, cultivating cannabis is against the law and justifies an immediate jail sentence.
"However, you are a young man and this is your first drugs offence. Consider this your final chance."