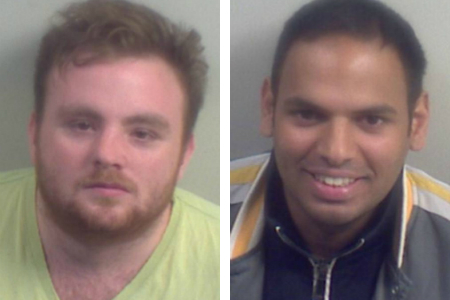 by Keith Hunt
Four men have been jailed for a total of just more than 16 years for a large-scale conspiracy to supply drugs.
Gurinder Fermah, 32, Benjamin Burniston, 22, Michael Brown, 54, John Parker, 28, and George Harle, 36, were involved in distributing the relatively new class B drug methylenedioxyprovalerone - known as MDVP.
All five admitted conspiracy to supply the drug. Fermah also admitted three offences of supplying cocaine.
Fermah, of St Nicholas Gardens, Rochester, was sentenced to six years,
Burniston, of Prospect Road, Chatham, and Brown, from Wellingborough, Northamptonshire, to three years and four months. Parker, from Skegness, Linconshire, was jailed for three years and eight months.
Sentence was adjourned on Harle, of Gosforth, Newcastle, until after December 9 for reports.
"you have brought shame on your family..." – judge david griffith-jones qc
Maidstone Crown Court heard police launched an operation last year to target supply of the drug - often used as a cocaine substitute - throughout Kent and the north of England.
Danny Moore, prosecuting, said 9.5 kilos of MDVP were seized from Fermah and Burniston in Newcastle. It was bought from Brown, who had obtained it from Parker.
None of those in the dock were identified as part of the hierarchy, he said, but were "pieces in the chain".
Fermah and Burniston travelled to Newcastle in a Ford Focus car at the end of January and collected the drug from Brown. Four kilos were supplied in a lay-by to a Volvo driver.
When the Volvo was searched, 4,117 grams of MDVP - worth up to £82,000 on the street - were found a hair straighteners box linked to Sarah's Florist, which is connected with Parker.
Mr Moore said Brown had travelled to Skegness to collect the drug from Parker. A kilo of it was to be delivered to Fermah, but he was stopped on the A2.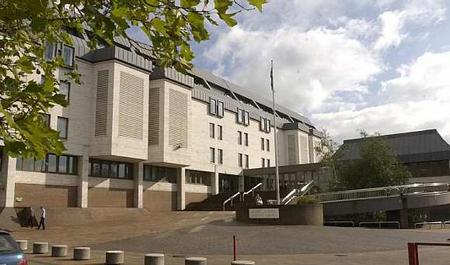 The car was searched and 1,030 grams of MDVP with a street value of up to £20,000 was seized.
Fermah met undercover officer "Tony" at a gym in Strood in February and told him he had distributed eight kilos of MDVP to Liverpool and Newcastle.
He went on to hand the officer 27.4 grams of cocaine at 63% purity for £3,300, 28.7 grams at 52% purity for £1,800 and 248 grams at 78% purity for £15,000.
Harle was involved in the supply of four kilos of MDVP with a street value of up to £80,000 in Gateshead.
Judge David Griffith-Jones QC said Fermah played a leading role and was "not far from the top of the supply chain", buying and selling on a commercial scale.
"You must have been operating for substantial financial rewards," he said. "You have brought shame on your family."
Burniston was lower down the chain, but still playing a leading role.