A drunken Herne Bay man left his friend in a coma by pummelling him when he passed a comment about his daughter.
Gregory Walters, 50, repeatedly punched Robert Wallis in the head after he quipped he would "like to get to know" the 23-year-old better.
His victim claims he cannot remember anything about the attack, which left him in a medically-induced coma - and still eating liquidised food today.
Walters was jailed for six years at Canterbury Crown Court after admitting causing grievous bodily harm with intent.
The court heard the grandfather, who was living with his father in Clifftown Gardens, had been drinking with Wallace on Monday, July 23.
Walters had invited Wallace to stay the night before the argument broke out.
Edmund Burge, prosecuting, said: "His father was just going to bed when the pair knocked on the door and asked if Wallace could stay the night.
"Later, he heard shouting and that a row had broken out downstairs.
"When he went down, he found Wallace was on the sofa being repeatedly punched by his son."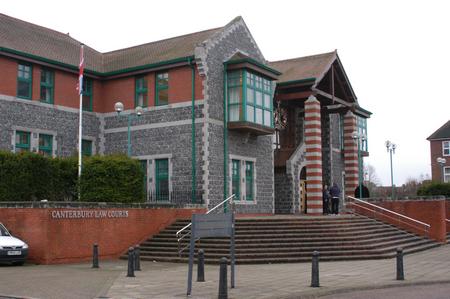 Mr Burge said Wallace was not breathing and was taken to hospital, where he was put in a medically-induced coma and stayed for two weeks.
He said when police asked Walters why he hit the victim, he said it was in retaliation to being spat at.
The victim claims he cannot remember what happened before the attack.
Judge Adele Williams told Walters: "It was an extremely serious attack. You delivered a series of repeated and sustained blows.
"He was barely breathing when the ambulance arrived."
Oliver Saxby, defending, said the attack was not premeditated.
"What led him to it was a slight on his 23-year-old daughter," he said.
"He (Wallace) said something along the lines of 'I'd like to get to know her better'.
"Nothing could justify this sudden outburst of violence."