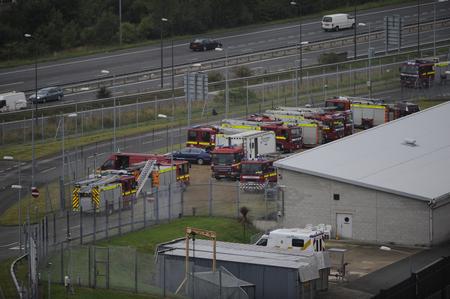 Fire crews from across Kent tackled the Eurotunnel blaze
by Chris Price
Insurers have awarded Eurotunnel £202million after a fire in 2008 that left one tunnel closed for three months.
The final agreement comes 11 months after Groupe Eurotunnel was initially awarded £178million.
The delay in the award, made public today, boosted the overall claim after an agreement was reached on an excess layer of Eurotunnel's policy with its pool of insurers.
The 16-hour fire on September 11, 2008 involved a France-bound shuttle carrying heavy goods vehicles and their drivers.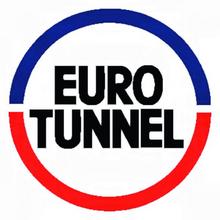 More than 100 firefighters from Kent fought the blaze at the height of the operation.
Although at its peak it reached temperatures of 1,000C, no one suffered serious injuries.
Full service resumed in February 2009, after repairs costing nearly £48million.
The multi-million pound award for the company – which carried its 300 millionth passenger last year – has been split between repairs, rolling stock and other costs.
Since 2008, Groupe Eurotunnel has invested more than £15million in four "SAFE" zones.
The 800 metre areas are aimed at controlling a fire and helping fire brigades get to a blaze more quickly.
This has reduced the group's annual insurance premia (material damage and business interruption) to around £8million.