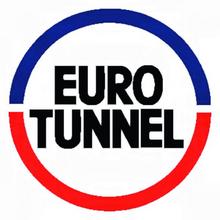 Ninety-seven passengers had to be evacuated from a Eurotunnel train in the early hours of this morning.
The train was stopped a short way into the tunnel from the Folkestone side due to a technical problem at 1.30am.
A Eurotunnel spokesman said it was decided to evacuate the passengers while repairs were carried out.
They were brought out on another train and their vehicles were returned to the UK later on Tuesday once the train had been towed out.
The repairs meant delays to tunnel services for the rest of the day.
The Eurotunnel spokesman said: "There was a technical fault which meant one of the shuttles had to stop.
"Because repairs would take some time, it was decided to bring the passengers back to the surface.
"They were brought out quickly and without problems by another train and given refreshments while they waited to be reunited with their vehicles.
"There are short delays to passenger services and greater delays to freight, which is heavier at this time of the week, while we complete the repairs."
The evacuation was carried out by firefighters from the emergency response team based at the tunnel and crews from Folkestone, Hythe, Dover and Ashford.