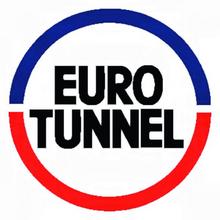 Channel Tunnel operator Eurotunnel hiked revenue by a fifth in the first three months of the year.
Sales rose to £187 million, while traffic of all types increased.
Truck shuttles carried 364,724 vehicles, up 21% on the first quarter of 2011. The number of cars edged up 7% to 427,739, while the number of coaches rose 11% to 10,615. Passenger numbers on Eurostar rose 4% to 2.235m.
Rail freight tonnage increased 2% to 313,000.
Jacques Gounon, Eurotunnel Group chairman and chief executive officer, said the group had made significant progress in an active market.
"Attention to customer needs, transparent pricing and protection of the environment are the three pillars of our service offer which is proving to be increasingly attractive, especially as we approach the London 2012 Olympic Games."