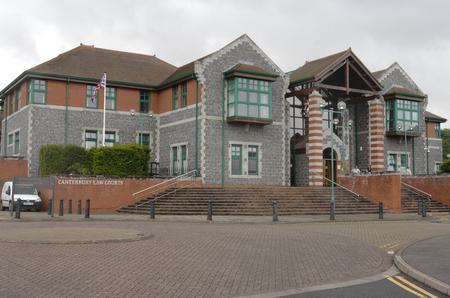 Bitter Stuart Kilshaw decided to take revenge when he discovered his ex-partner had a new lover days after they had split up.
The jealous 22-year-old, from Hollins Avenue, Folkestone went to her home and scrawled: "SKET"* on the mirror.
Former lover Beth Gillan – and the mother of his child - later told police she believed the word had been written in pus from a spot!
But Kilshaw, who admitted a charge of stealing items from the property in Sandgate Road, claimed he had used an eyeliner pencil.
Ms Gillan also claimed that the flat had been ransacked and she suspected the bed had been soaked in urine.
She also had a credit card which had been taken but not used successfully.
She told police that said she had recognised Kilshaw's handwriting on the mirror and the attack had followed angry text messages from him calling her "a slag".
"what you did was an appalling thing. you were jealous and you were angry" – judge james o'mahony
Her former partner admitted he became angry when he realised she had moved a new lover into her home within days of the break–up, but denied urinating on the bed.
His barrister Simon Taylor said Kilshaw's behaviour had been a revenge attack... "an horribly immature offence by someone behaving in a horribly immature manner".
He added that it had been "domestic violence but not physical violence by someone unable to deal with the problems of this relationship."
Judge James O'Mahony replied: "This was a malicious, jealous offence done to strike at someone with whom he had been close."
Kilshaw, who had been on remand in prison awaiting sentence for 53 days, was given an eight-month sentence suspended for two years – and ordered to stay away from Ms Gillan indefinitely.
The judge added: "What you did was an appalling thing. You were jealous and you were angry.
"You went to those premises and did what you did causing real fear and upset to your ex-partner – the mother to your son.
"You also posted deeply offensive insults to her."
A sket is defined as a slang word for a girl accused of sleeping around.