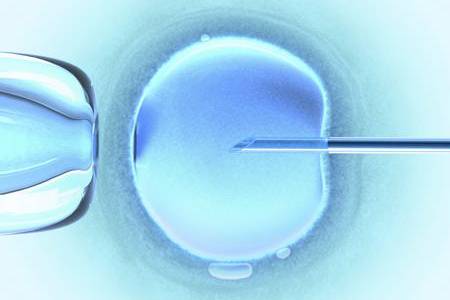 by Nisha Chopra
A Kent fertility clinic offering discounts on IVF treatment to couples in a prize draw has been slammed by former MP Ann Widdecombe.
The ex-Conservative MP for Maidstone and the Weald branded the stunt "appalling" and "unethical".
The South East Fertility Clinic, in Tunbridge Wells, is celebrating its fifth anniversary by giving would-be parents the chance to win a £1,000 discount on IVF treatment plus a free consultation with a doctor.
A team of promoters will be handing out 5,000 leaflets at Tunbridge Wells railway station and other locations in the town from today with details on how couples can enter the prize draw.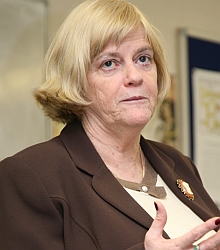 But former Home Office minister Miss Widdecombe, pictured left, said: "IVF is something you have after a lot of consultation. It's something which is probably going to involve considerable disappointment and the idea it can be offered as a prize as if it were a cake at a WI stall is just appalling.
"You wonder what next – is some great charity going to offer a heart operation as a prize?
"It's completely wrong, it's unethical and I think they should rethink it."
The clinic said the idea behind the competition is for couples to join in their celebratory year – as well as raising awareness about infertility.
SEFC managing director Ruth Hardy said: "Couples having trouble conceiving can go through months and years of anxiety without taking the step to seek medical help.
"There is a much greater variety of help and assistance that we can offer to people wishing to have a baby, but they need to make the first step to get help.
"Hopefully this opportunity will give them the encouragement they need."
But Miss Widdecombe disagreed, calling it "dangerous territory" to offer any medical treatment as a prize.
She added: "Anybody might win this prize who actually wouldn't necessarily come to this route, so I don't think it is a good idea at all and I think it is trivialising what for some people is a massive heartache.
"When it's something of this level of psychological pressure as well as physical pressure, I just don't think it's got any role at all in what amounts to a raffle."
Private fertility clinic SEFC is based in Amberly House, in Queen's Road, Tunbridge Wells.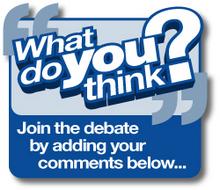 It says it offers couples diagnosis, IVF treatment and donor insemination. An IVF treatment cycle at the clinic costs £3,000 while other procedures cost up to £7,000.
The clinic said it is expecting to mark another milestone before the end of the year - the birth of the 1,000th baby conceived through its treatment.
A statement from the clinic said: "To mark the celebrations, we also wish to put something back into the local community who have supported us over the years.
"The offer of subsidised treatment for five couples needing our help, whether ineligible for NHS treatment or unable to afford the full cost of treatment, may allow some couples to start their much-wanted family.
"We can only see this will be of benefit to our couples as have many other clinics who have celebrated similarly over the years.
"Of course, a draw ensures everyone has a fair and equal opportunity. SEFC wishes every success to our couples both now and in the future."