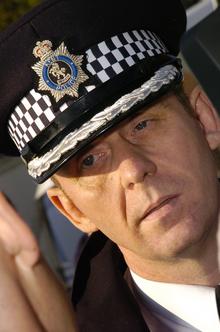 The former assistant chief constable of Kent police has been found hanged.
David Ainsworth, now the deputy chief constable of Wiltshire police, was being investigated for his conduct.
It's believed a probe into alleged sexist remarks was almost completed.
As Wiltshire Police's second in command, he was said to be facing up to 24 allegations - mostly from women.
He was discovered at his rented home, but his death is not being treated as suspicious.
DCC Ainsworth, 49, was removed from regular duties last September as South Wales Police conducted an external inquiry.
He joined Kent Police in 1986, before leaving to work in Wiltshire.
While in Kent, he took on a number of roles, including Head of the Force Inspectorate, Area Commander at North Kent and Head of the Force Communications Centre.
He also led the national task force on reducing bureaucracy, which reported to the Home Secretary, and worked nationally on the development of intelligence and investigation IT systems.
During the independent probe, being conducted by South Wales Police, Mr Ainsworth remained in post but had been moved out of the force's HQ in Devizes, Wiltshire.
A Wiltshire police spokesman said: "We can confirm that Wiltshire Police Deputy Constable David Ainsworth was found dead at his home address this morning.
"Our thoughts are very much with David's family and friends as they come to terms with the sad news.
"We are offering them our full support. "David's death is not being treated as suspicious at this time.
"The news of David's death is clearly a shock to Wiltshire Police and appropriate support is being offered to staff."
As a mark of respect the Wiltshire force flag at headquarters is being flown at half mast.