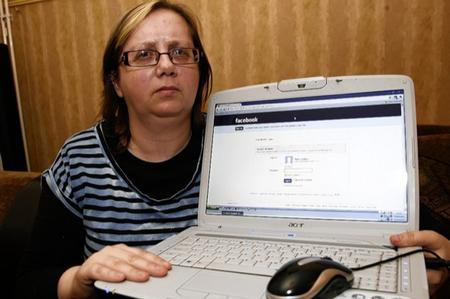 EXCLUSIVE
by Lynn Cox
lcox@thekmgroup.co.uk
A cancer survivor who was banned from Facebook after posting a picture of her reconstructed breasts has now had her account reactivated.
Melissa Tullett, 40, was upset the social networking giant took the view the image could cause offence to others and her account had been closed down.
The mother-of-four, had been posting photos to chart her progress after a double mastectomy, when she was diagnosed with an aggressive form of the disease two years ago, as exclusively revealed in Friday's edition of Medway Messenger.
Melissa took comfort in sharing her progress with friends and family members by posting updates in her fight against the disease on Facebook.
This meant uploading pictures of key moments in her recovery - including after she underwent her surgery.
She received an email from administrators saying she must delete the photo, which showed her newly reconstructed breasts, onto which surgeons had tattooed nipples.
She said: "I had to agree as I wanted to keep my profile as it has all the history of my ordeal on it.
"I took it down and my account was still there, but later when I logged back on it had been deactivated again.
"I felt bullied and picked on. It really upset me, I'm really impressed with the way my breasts look now.
"I think my breasts look fabulous. The photo is not offensive."
Her husband had even set up a Facebook group, calling for the account to be reactivated and about 1,000 people signed up to it.
Less than 24-hours after the Medway Messenger contacted the social networking site, administrators decided reactivate her account.
In a statement from the internet giant said Melissa's picture broke their rules as it contained nudity, and although they appreciate she was posting it to celebrate her recovery, their rules have to be applied equally, fairly and across the board.
Melissa added: "I'm so happy my account has been reactivated, I've now got all the history back of my fight with cancer.
"It's a shame I can't keep the photo up, I still do think it's offensive in anyway, but can't thanks the Medway Messenger enough for highlighting my story.
A Facebook spokesperson added: "With over 500 million people using Facebook we have to put in place a set of universal guidelines that respect the views of a wide range of people.
"These policies are designed to ensure Facebook remains a safe, secure and trusted environment for everyone on Facebook, including children over the age of 13.
"As a result, nudity is not allowed.
"The image was removed because it contains what we categorise as nudity - not because of the nature of the nudity in question.
"We have now reinstated Melissa's profile, as the content has been removed."