A Facebook campaign that has seen thousands of people sign up to fight a downgrading of A&E in Margate is unfounded, health chiefs say.
East Kent Hospital Trust has rushed to reassure residents in Margate accident and emergency services at the QEQM Hospital are NOT being downgraded.
That is despite an online battle to "save" the vital service gathering 8,000 signatures.
In the first few hours alone, the "Save A&E at Margate Hospital" Facebook site had more than 5,000 people joining.
There were concerns plans to transfer emergency trauma patients to Ashford could put lives at risk.
But Stuart Bain, East Kent Hospital Trust Chief Executive, said that is not the case.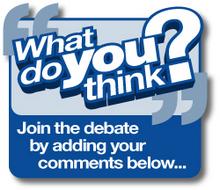 He said: "Nationally the trauma policy is that there will be trauma centres backed up by trauma units," he explained.
"This is for people who have severe, life-threatening injuries, this is typically very, very small numbers and at the moment the Kent and Medway trauma network is looking at how this would work across Kent and which hospitals could work as trauma units."
It's understood the William Harvey hospital in Ashford, the Medway Maritime hospital in Gillingham and Pembury hospital near Tunbridge Wells are all being considered as locations for new units that will back up King's College hospital in London.
Mr Bain added: "It's about making sure that people with very serious injuries: head injuries, spinal injuries, crush injuries or multiple internal injuries are seen, stabilised and then sent to a London teaching hospital."
Statistically, it is thought just 20 to 40 patients in Thanet will be classified as major trauma victims each year.
But the online campaign continues to attract supporters.

Campaigner Brian Smith-Stewart, of Union Row, Margate (pictured left) said: "We're really concerned about the distance; how far it's going to be in an ambulance. If they've just been involved in a severe trauma they don't want to be racing about 100mph in an ambulance do they?
"You've got to think about relatives too, how will the relatives get there if they're living in Thanet or any of the villages all around? We've got a perfectly good hospital where we are."
But according to the hospital trust, the QEQM would never meet the trauma unit criteria.
Mr Bain concluded: "It has to be on the way between where they suffer their injuries and the major trauma centre. The QEQM is on the coast, you'd most likely be taking people away from the trauma centre in London."
Over the next three months the hospital trust will also be conducting a major strategic review of all its clinical services in a bid to improve patient care.