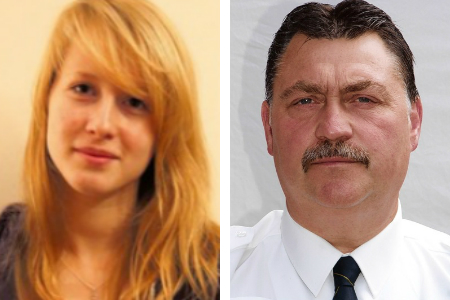 by Ed Targett and Keith Hunt
A Canterbury student feared for her life when she and her mother were mauled by an alsatian let loose by a former police dog handler.
Emma Sage, 18, told of her ordeal after Stephen Dean was convicted of having a dog dangerously out of control in a public place.
The 55-year-old qualified puppy trainer, who "showed no remorse", put his head in his hands as the jury returned a guilty verdict.
He was sentenced to three months' imprisonment, suspended for two years.
Emma - an A-level student at Canterbury College, in New Dover Road - was horse riding with her mother Ann and a young girl when they were pounced on by the German Shepherd dog.
Teaching assistant Ann, 47, suffered the most serious injuries in the "terrifying" attack near Dean's home in Fax Farm, Dunkirk, on August 16 last year as she tried to drag the dog off her teenage daughter.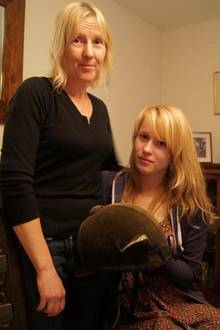 Emma and a friend's 12-year-old daughter were walking their horses along a bridle path through a field when they saw a stallion.
They quickly headed for a gate leading on to Dean's land through which the path runs.
Emma, who lives in Selling, went through first.
She said: "There were two alsatians jumping up and barking so we were stuck between a bit of a rock and a hard place - but if there is a stallion, the horses can get quite out of control.
"As soon as I went through one of the dogs knocked me to the ground – I don't even remember how, it was so fast - and then it started biting and savaging the side of my head.
"Amazingly, its teeth mostly went into my hard riding hat; it was ripped and covered with puncture marks. I was screaming and it just kept attacking me."
Ann says her protective instincts kicked in as the dog ripped at her daughter's head.
She said: "I thought it was going to kill her - she was being mauled.
"I got the dog by the side of the head and rammed its head into the ground. It bit my knee, my thigh - it was really going for me.
"But I was just like a mother tiger. I was so angry and all my protective instincts came out.
"It was like a rabid dog. It just would not stop. I grabbed it and managed to pin it to the ground.
"All this time he [Dean] didn't do anything – he was just looking on."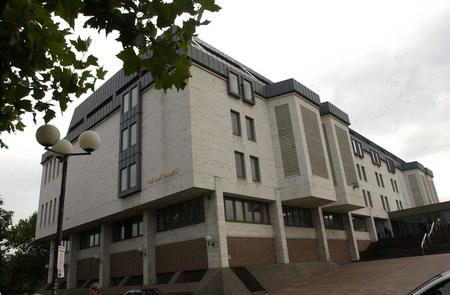 Dean worked for the Metropolitan Police as a dog handler and an instructor for more than 30 years, retiring in 2005 to set up his own bailiffs' firm.
He was ordered to pay court costs of £1,500, compensation to Ann Sage of £500 and to do 120 hours' community service.
Passing sentence at Maidstone Crown Court, Judge Charles Byers told him: "People look to experts to make sure they set a good example as to handling those dogs.
"On this occasion you failed. You have shown no remorse."
Speaking after the trial, Ann said: "I simply can't understand how he pleaded not guilty all the way through.
"It has taken 18 months to get it through the courts."
---
'Not my dog - and not in a public place'
Stephen Dean maintained his innocence after his sentence - and said the attack had occured because of an "unfortunate set of circumstances".
He claimed it was not his dog that had attacked the group and the incident took place in his garden – not in a public place.
Mr Dean says the conviction has badly affected him and put a blot on his previous work with the police.
He said: "I had 32 years in the police and I'm now a criminal because of something the judge described as a mistake.
"I let the dogs out of their kennels to clean them out and this incident occurred because of an unfortunate set of circumstances.
"If the stallion hadn't been in the adjoining field and the dogs hadn't been out of their kennels this wouldn't have happened.
"I would like to stress the whole thing was bad timing. I'm not a bad guy."