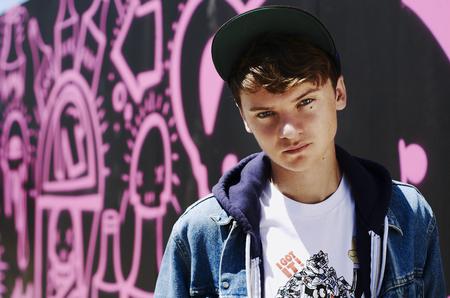 Celebrities pushing comically over-sized red buttons is the signal that the run in to Christmas has begun. Here's the guide to Kent's festive lights switch-ons, writes Chris Price.
Bluewater
When he steps out at Bluewater this weekend to perform his singles Can't Say No!, Vegas Girl and Turn Around, it will begin Conor Maynard's first festive period as a bona fide star.
"I'm excited about performing at the light switch-on and officially opening the festive season at Bluewater. It will kick start my Christmas," said the 19-year-old, whose debut album Contrast hit No.1 this year and features collaborations with Pharrell Williams, Ne-Yo and Frank Ocean.
"It's pretty nuts," admitted Conor. "When I went to No.2 (with Can't Say No!), I had a little celebration with my mates. I definitely had fun but I also had to finish the rest of the album so I just got on and did that."
It is not bad going for the Brighton lad whose big break came when he uploaded cover versions of Usher, Drake and Kings of Leon on YouTube. They went on to achieve more than 100,000 million combined views, as well as more than 800,000 Twitter followers and 900,000 Facebook Likes. He was also the winner of MTV's fan-voted Brand New for 2012 in January.
"I used to Sellotape two Singstar microphones together and then Sellotape them to my bedpost, that's how I first started recording covers," grinned the singer of his humble beginnings as a 15-year-old. "Initially they were watched by literally three people, basically my mum and my nan!"
Conor will kick-off an hour-long event at Bluewater including performances from Britain's Got Talent and Streetdance 3D stars Flawless, plus a performance by dancers from the English National Ballet.
There will be a firework display after the lights are turned on. It all gets underway at 5.30pm on Friday, November 16. Details at www.bluewater.co.uk.
Ashford Designer Outfit
Former X Factor star Rebecca Ferguson will turn on this year's iluminations at Ashford Designer Outlet.
The mother-of-one from Anfield, who has sold 750,000 albums, will treat shoppers to hits from her record, Heaven, including the Top 10 single Nothing's Real But Love.
Centre manager David Maddison said: "The light switch-on is always a fantastic occasion. This year is no exception. The entertainment and lights display is the perfect backdrop for all those wanting to do a spot of Christmas shopping."
The event is on Thursday, November 22, from 5.30pm. Details at www.ashforddesigneroutlet.com.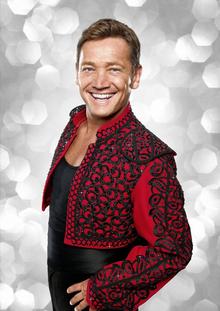 Chatham Maritime's Dockside Outlet
After an endearing run on Strictly Come Dancing, Sid Owen's disappointment at leaving the competition has become Chatham's gain.
The EastEnders actor will now be turning on the lights at the Dockside Outlet on Saturday, November 17, at the end of a day of festivities.
The centre will turn into a winter wonderland, where children can meet reindeers in their pen, while Santa's elves hand out a Christmas gift guide. Sid was called in as a last-minute replacement for the lights, after his EastEnders co-star Charlie Brooks pulled out to appear on I'm A Celebrity... Get Me Out of Here.
Centre manager Anthony Sutton said: "We are hugely excited to welcome Sid Owen to the centre this Christmas."
See Sid from 4pm. Details on 01634 899389.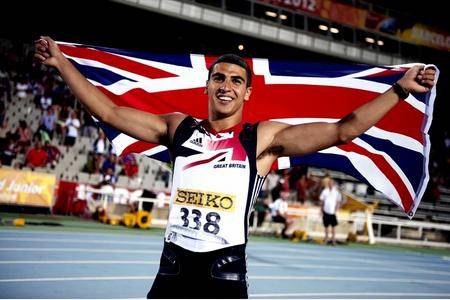 Dartford
Unchained Melody singer Gareth Gates is also doing a bit of moonlighting from his button pushing duties with his Marlowe panto cast.
He will join Olympic 100m runner Adam Gemili and Orchard panto star Steve McFadden for Dartford's Big Christmas Switch-On on Saturday, November 17.
The action on the High Street begins at 2.30pm with entertainer Adam Hoffman, followed by magic shows and a Freddie Mercury tribute.
Athlete Adam will then take to the stage to build up the excitement in his home town, followed by a concert from Gareth Gates.
Then the mayor of Dartford and EastEnders actor Steve, who plays Phil Mitchell in the soap, join Father Christmas on stage for the switch-on at 5.15pm. Details on 01322 343343.
Gravesend
The cast of Jack and the Beanstalk, the Woodville's Christmas panto this year, will be flicking the switch-on the Gravesend Christmas lights. The illuminations just before 5pm will be the finale to a day of entertainment on Saturday, November 17.
Father Christmas will tour the town in a vintage car and there will be German sausage and hot chestnut stalls open all day.
The Christmas grotto at the St George's Centre will open at 10.30am and there will be street entertainment from pipers and stilt walkers.
The mayor will lead a parade around the town shortly after 4pm, beginning at the St George's centre, before joining the panto cast on stage in New Road, alongside NatWest, for the countdown to the lights.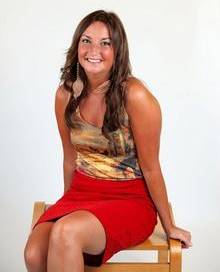 Maidstone
Maidstone town centre will be holding a Christmas lights double-header on Thursday, November 22, hosted by kmfm's Breakfast Show presenters Rob Wills and Emma Saint.
The first switch-on takes place at the kmfm stage in Jubilee Square at 5.30pm followed by a ceremony at the second kmfm stage in Fremlin Walk at 6pm.
Lighting-up duty falls upon TV presenter Chloe Madeley, who is topping the bill in this year's Hazlitt Theatre pantomime Cinderella and other stars from the show. They will be joined by the Mayor of Maidstone.
There will be a host of other entertainment, with live music from 4pm, including a performance from up-and-coming new girl band Parade and festive games.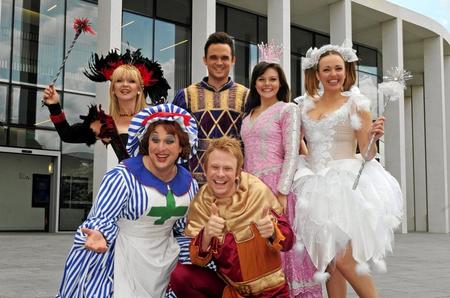 Panto stars on the road
The stars of the Marlowe Theatre panto have a busy week ahead after turning on the Christmas lights in Canterbury's St George's Place on Thursday, November 15.
They visit Herne Bay on Friday, November 16, where the cast of Sleeping Beauty, including Toyah Willcox and Gareth Gates, will turn on the illuminations on Mortimer Street from 5pm.
Next stop is Ashford town centre, where Katrina Bryan from CBeebies' Nina And The Neurons will be joined by Kent entertainers Lloyd Hollett and Ben Roddy at the Bandstand. kmfm Breakfast presenters Rob Wills and Emma Saint will be entertaining crowds from 11am and Bob the Builder will also make an appearance. The panto cast push the button at 4.30pm on Saturday, November 17.
The same panto group head to Whitstable on the same day, where they will light up the town from the library forecourt at 6pm.
The full cast reunite at Deal town hall on Thursday, November 22 from 7.30pm, where panto fans can see stars Toyah and Gareth push the button.
The singing stars also lead their festive friends to Dover's Market Square on Saturday, November 24, where the light switch-on takes place at 5.30pm.