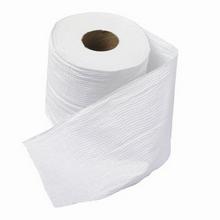 A fire in a toilet paper factory was wiped out by crews from across north Kent.
The blaze broke out at the Kimberly-Clark paper mill in Crete Hall Road, Northfleet, at lunch time yesterday.
It started in a burner room, where machinery that heats and supplies hot air to the tissue machine drying system is stored.
A company spokesman said no staff were evacuated as the burner room is closed off and production resumed later that day.
Crews from Thames-side, Dartford and an incident command unit from Maidstone were sent and after ventilating the building it was declared safe at 2.30pm.
In July 2004, a warehouse on the same site as the paper mill had to be demolished after one of the county's worst fires took hold.
At its height 120 firefighters were on the scene with flames seen as far away as London and Canterbury.