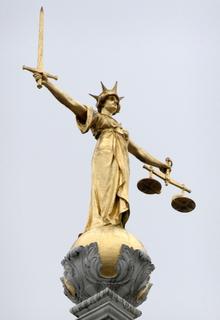 Two Kent men have been jailed for their part in the manslaughter of a bank worker who was thrown from his bicycle and killed as they raced along a road.
Graham Thwaites was knocked into the air by a Mitsubishi Shogun driven by Andrew Carlisle, who has now been jailed for 11 years.
Carlisle, 35, lost control after being shunted by a Vauxhall Vectra which was "jostling" with his vehicle at Orpington in 2008.
The men were all found guilty of manslaughter last month at the Old Bailey.
Andrew Carlisle, 35, of Horning Close, Mottingham, south east London, was also banned from driving for six years.
Shane Webb, 24, of Middleton Court, Osborne Road, Dartford, who was driving the Vectra, was jailed for 12 years and banned for three years.
Vectra passengers, Webb's cousin George Webb, 27, of Montbretia Close, Orpington, and William Dennard, 24, of Ridgeway, Darenth, were jailed for six years.
Third passenger David Cook, 24, of , Saltwood Close, Orpington, was jailed for five-and-a-half years. They were all banned from driving for three years.