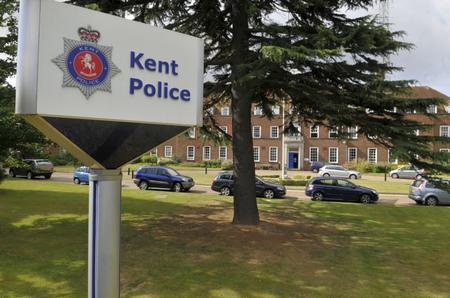 Five Kent Police detectives are believed to have been arrested on suspicion of persuading criminals to confess to crimes they did not commit.
The officers were questioned over the claims after a whistle-blower raised the alarm, according to a national newspaper.
It is thought they are alleged to have dishonestly manipulated suspects to increase crime detection figures.
The force confirmed five people were arrested in Maidstone on Monday and released on bail.
The claims are said to centre around the practice of taking offences "into consideration", where other crimes are admitted upon conviction.
A Kent Police spokesman said: "Five people arrested in Maidstone on Monday over allegations of administrative irregularities in the way prisoners had been dealt with have been released on police bail."
The five - thought to be four men and a woman - are said to deny any wrongdoing and have been suspended from duty.