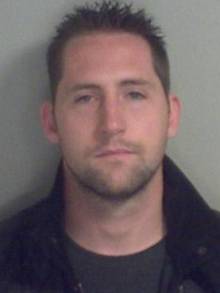 by Paul Hooper
A prison hostage negotiator caught smuggling cannabis to inmates at a Kent jail has told his former colleagues: "I have broke your trust and bond... and brought a bad name for the service I loved."
Prison officer Daniel McKenzie, 27, has been jailed for five years and four months today after admitting four drug offences involving class A and B drugs.
But McKenzie, pictured left, pleaded with the authorities NOT to make him serve his time at Elmley Prison on the Isle of Sheppey, where he was a guard for two years.
Judge James O'Mahony told him: "What you did subverts the whole purpose of prison. You betrayed your trust... and you did it for money."
In a letter, McKenzie, of Cheriton Road, Folkestone, claimed he did it because of threats from prisoners.
But the judge rejected that as "ridiculous", saying he had "supplemented his income" by smuggling drugs into prison for cash.
"You did what you did for money," he added.
Canterbury Crown Court heard he had been given £500 to bring in cannabis,
"i never wanted to put my colleagues in the prison at risk or let them down, inside the walls the officers all look out for each other but i feel that i broke their trust and bond..." – daniel mckenzie
worth just £250, to HMP Elmley and then lied about what he did with the money.
At first, he claimed he burned the cash and the drugs - then he claimed he had used it to buy clothes for his five-year-old son.
In a letter sent to the judge, McKenzie wrote: "I feel sick to my stomach that I have done this. I wanted to protect my family.
"I have never been in trouble before and loved my job as a prison officer. I had just become a hostage negotiator and wanted to have a long and prosperous career.
"I will always carry the burden of what I have done. In one way I have protected my family but in another I have hurt them just as much."
McKenzie – who turned to selling houses after being kicked out of the prison service – admitted he should have reported the pressure he was facing.
He added: "I never wanted to put my colleagues in the prison at risk or let them down, inside the walls the officers all look out for each other but I feel that I broke their trust and bond."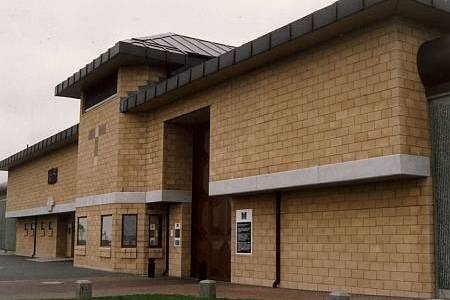 Ian Foinette, prosecuting, told how the corrupt guard had been disciplined in January this year for going into a cell alone with prisoners.
But on February 28, he was seen arriving for an early shift at Elmley "and at the gates he was seen to be adjusting his trousers".
The prosecutor said that shortly afterwards he was spotted breaking prison rules again by going into a cell with two inmates.
He was suspended and his home later raided by police officers, who found cocaine in a wardrobe – which McKenzie admitted supplying to friends and planning to sell more to others.
Mr Foinette added: "He was interviewed and began by saying he had been subjected to some pressure by other prisoners but then admitted that he had been given £500 to take drugs into prison.
"It is unlikely that he would have been given money if he had subjected to threats."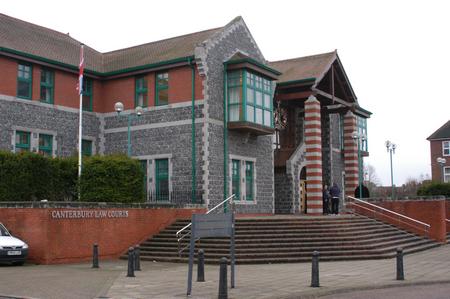 Thomas Restell, defending, said McKenzie would face "a difficult time" inside prison – adding that "Where he will go he doesn't know but he hopes he won't be sent to Elmley".
The defence barrister said McKenzie's family were standing by him, adding: "They are supportive, but they don't approve what he has done. They are shocked and appalled.
"He took cocaine only on three occasions – doing a line each time. How he got himself involved in this, he can't explain but he regrets what he has done."
DC James Unwin, from the Kent and Essex Serious Crime Directorate, said: "McKenzie was put in a position of trust, which he then abused for his own gain. Those who serve the crown are expected to carry out their duties with the utmost professionalism and McKenzie not only failed to do this but also broke the law.
"The substantial sentence imposed by the court reflects the severity of McKenzie's actions and serves as a reminder of how important it is for public servants to maintain absolute integrity in every aspect of their role."