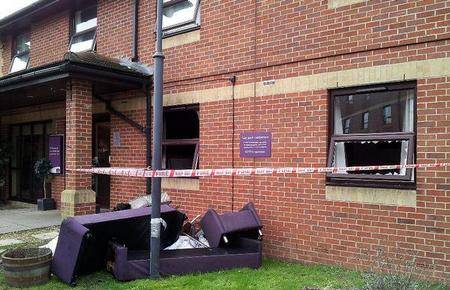 by Sam Lennon
A Folkestone hotel had to be evacuated after a bedroom caught fire last night.
A woman was taken to hospital after suffering smoke inhallation.
Two fire engines were called to the Premier Inn, in Cherry Garden Lane, at 10.30pm and the ground floor room severely damaged.
A Folkestone fire station spokesman said: "Crews had to wear breathing apparatus to deal with the incident. We managed to stop the fire spreading beyond the bedroom, but it was very badly damaged."
Fire crews were at the scene for about two hours and police were also called.
The blaze is under investigation, but it is initially believed to have been caused by a discarded cigarette.