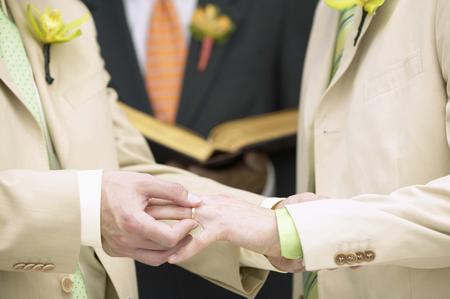 by political editor Paul Francis
Four Kent MPs have questioned if the government has any right to allow gay marriage, arguing it was never part of the coalition's programme.
The four, who are all opponents of the controversial proposal, are among
nearly 60 MPs who have signed an open letter accusing the coalition of acting without a mandate.
They are Roger Gale (Thanet North); Julian Brazier (Canterbury); Gordon
Henderson (Sittingbourne and Sheppey) and Rehman Chishti (Gillingham).
In the letter, the MPs say the coalition is ignoring the public's overwhelmimg public response against the plan and question if the government has any mandate to move ahead.
But a government minister and Kent MP has spoken in support of gay marriages.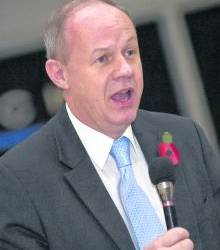 Ashford MP and policing minister Damian Green, pictured left, said: "The fact that men and women have got married throughout history is not altered at all.
"Marriage is a great institution and and one of the great stabilising factors in a civilised society and it should be extended to as many as people as possible."
But the letter signed by the four MPs takes the government to task.
It states: "At the last election, none of the three main parties stood on a platform to redefine marriage.
"It was not contained in any of their manifestos, nor did it feature in the coalition's programme for government.
"These facts alone should have led to extreme caution on the part of those calling for this change to be made. Instead, the government is ignoring the overwhelming public response against the plans."
It goes on: "The consultation has ignored the views of 500,000 British residents in favour of anonymous submissions from anyone anywhere in the
world. We believe the government does not have a mandate to redefine
marriage."
Gordon Henderson said: "We have to protect those people of faith who believe that changing or redefining marriage in such a way is a fundamental attack on their faith and they should be listened to.
"My problem is that by its current definition, marriage is an institution between a man and a woman."
He also criticised the government's proposal for a lock on the Church of England preventing it from conducting gay marriages, describing it as "totally weird and illogical."
A free vote on gay marriages is expected to be held in the new year.
What do you think? Join the debate below.