Jonathan Neame, chief executive of brewer and pub owner Shepherd Neame, is among four new Deputy Lieutenants of Kent.
Mr Neame is joined by Jacques Arnold, former MP for Gravesham, Richard Henderson, a JP from Ashford, and His Honour Judge Jeremy Carey, from Smarden. They are among some 70 Deputy Lieutenants across the county.
Mr Neame, who lives in Oare, was educated at Harrow School, Pembroke College Cambridge, The City University and Inns of Court School of Law.
He joined Faversham-based Shepherd Neame in 1991 and became chief executive in 2003. He has been a fierce campaigner against escalating beer duty.
He also chairs the British Beer and Pub Association, is a non-executive director of the St. Austell Brewery Company, a trustee of The Leeds Castle Foundation and a Kent Ambassador.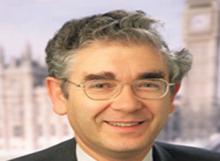 Jacques Arnold of West Malling is an expert on Latin America and advises companies on the region.
As an MP, he was a Parliamentary Private Secretary in the Department of the Environment, and at the Home Office, and served on the Treasury Select Committee. He chaired the Backbench Constitutional Affairs Committee.
He has previously worked for Thomas Cook as regional director for Latin America, Africa and Iberia.
Richard Henderson, of Warehorne, near Ashford, sits as a Justice of The Peace on the East Kent Bench.
A former chairman of the Kent Branch of the Magistrates Association, he now represents Kent's 850 magistrates on its National Council.
He was a director of the Henderson Group investment management company, and managing director of its charities and private clients division.
He has also served as a member of the National Trust's Regional Committee for the South East and as Chairman of its Finance Committee.
His Honour Judge Jeremy Carey lives in Smarden. He practised as a barrister in London for 30 years before being appointed a Circuit Judge at Maidstone in 2004.
From 2005 he was liaison judge for the Kent Magistracy and in 2010 became Resident Judge at Maidstone Combined Court.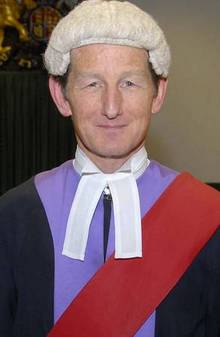 He was appointed Honorary Recorder of Maidstone in 2007, an ancient office whose purpose is to act as link between judiciary and borough.
He is a member of the Parole Board, a Patron of the Caldecott Foundation and supports many Kent-based organisations.
Viscount De L'Isle, Lord-Lieutenant of Kent, said: "We welcome these new Deputy Lieutenants whose experience will further reinforce the effectiveness and diversity of the Lieutenancy and will ensure we continue to take up whatever challenges lie ahead.
"They will be joining an outstanding network of men and women whose role it is to support the Monarchy and celebrate Kent, its unique history and culture, serve its communities – and contribute positively to its future."

He added: "These appointments are important because the Lieutenancy plays a major role as an effective independent force for good in Kent.
"As the Monarchy does nationally, our aim is to provide a focus for County identity, unity and pride, give a sense of stability, recognise achievements, success and excellence, and promote service to others."