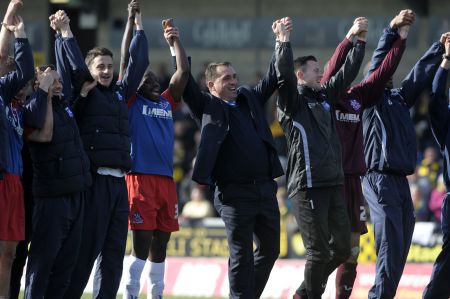 We returned back to England on Wednesday after an enjoyable trip to Benidorm.
It was a great way to finish a fantastic year. All the lads were there, the weather was nice, there was plenty of banter and we had a good laugh.
Some of the players that left during the season joined us, like Ben Strevens and Tom Flanagan as everyone played a part in our season.
We have been a together unit all season, everybody supporting each other and helping one another.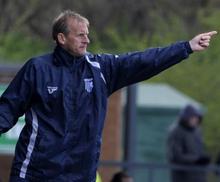 It was a proper party atmosphere for our last game, at Burton. We went there to do a job, which was to get a performance out of the lads and we did that.
The other lads, who weren't playing, were getting involved with the crowd and we earned the right over the course of the season to enjoy ourselves on that last day.
It's not often that sides win the title with games to go and you don't have time to soak it up, as it's last minute and it passes you by.
We had a real chance to soak it up and enjoy every second of it and it makes you hungry again.
I left my medal in a safe place for the trip to Spain but it was back around my neck for my journey home once we got back.
We had confidence in our young players and were able to hand six of them their Football League debuts last weekend, in our final game.
They have worked hard to get that opportunity and how good was it to see Nathan Nyafli come on and score with his first touch?
Nobody can take what Nathan did away from him now. We said to them before the game, 'enjoy it, because you will never ever make your Football League debut again, you only ever do it once.' I think they all enjoyed it.
Read more from John Schofield in this week's Medway Messenger newspaper