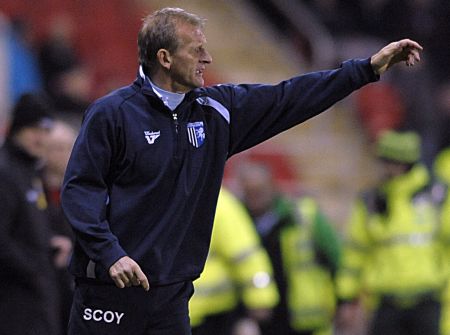 Fleetwood will be visiting Priestfield Stadium for the first time this weekend but they are a team I know all about.
I came up against them when I was at Cambridge United recently and they have done fantastic to have come up through the leagues.
I have seen a bit of them. They have a wealthy backer, with some good players and a competitive budget. They are going to be a side looking to keep pushing on. They knock it around well and it should be a good footballing game.
We're back on home soil this Saturday and fresh from beating a team tipped for automatic promotion.
We put on a great display at Rotherham and it was a disciplined performance. We weathered the storm at times but when we got the chance, we played good football and created good chances.
Unfortunately, the game was held up due to an injury to Romain but all of the staff showed a great calmness to deal with the situation.
We got everyone over and made sure we got the formation right so when the game did start, whether that be in one minute or 20, we were ready and organised and knew what we were doing.
Read more from John Schofield in Friday's Medway Messenger.