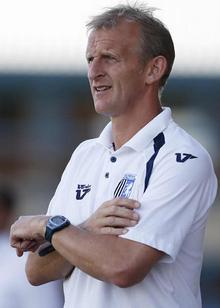 There is always a fantastic atmosphere around this club – and that's when we're not in FA Cup action.
So imagine what it's been like this week, it's been great. There will be some disappointed players when we come to pick the team but what is so special about this squad is that it's not about individuals.
Everyone mucks in together and the lads support each other, whether they are in the team, on the bench, or not even in the squad.
No matter who we pick against Preston, we will go there full of belief that we are going to perform to the best of our ability.
The easiest thing to do when you're not playing is to sit there and sulk.
The manly thing to do is to look someone in the eye, shake hands and say 'all the best today, I am right behind you.'
It's then important, if you're not involved from the start to be ready for that moment when you're needed.
Then when you go on, you're thinking 'right, I'm back on, here we go'.
You look at how many times we have won the game from the bench this season. That's brilliant for us because people are doing their job from the start right to the finish. If someone has to come off the bench to change a game, that's what we have to do. That's the great strength we have got.
Read more from John Schofield in this Friday's Medway Messenger newspaper.