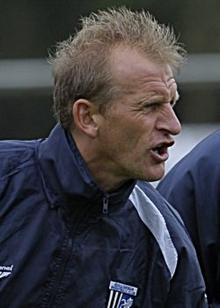 I grew up re-enacting moments from the FA Cup in my garden as a kid and it's still a special tournament, despite what some might say.
It will always be a special occasion for me and I can assure you, those teams who have been playing for the last three months to try and get to this first round stage, will certainly have got the buzz of the FA Cup.
When I started out, I played with Gainsborough Trinity and Matlock Town in those earlier rounds and it was brilliant. Everyone walks out on to the pitch, whether first round proper or first preliminary round and everyone is thinking that it's the 'Road to Wembley.'
We all grew up scoring the winner in the FA Cup final at Wembley didn't we in the back garden? We all watched it and it was the only football you could guarantee was live on television.
The final used to finish at 4.45pm then and you would be straight out in the garden after the trophy was presented, re-enacting all the highlights in the back garden with the football. Surely, I am no different to anyone else?
Anyone who pulls on the shirt to play football wants to succeed in the FA Cup.
We have been drawn against Scunthorpe and they are a team I know well, having spent three months there under their former manager Nigel Adkins, when I left Lincoln City.
I went in and did some work with the development group and the reserves and enjoyed my time there with Nigel, Andy Crosby and Ian Baraclough.
We've already won one match against a team from a higher division, in Bristol City, and that was a great display. We have to go into the game now on Saturday and be nice and positive and hopefully we can put in a display and a performance that is worthy of the level we can play at.
Read the full column in Friday's Medway Messenger