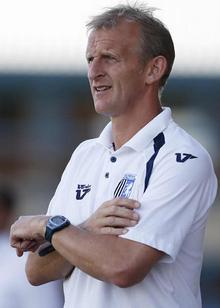 In football, you are judged by every decision you make and that is no different for the scouts we ask to cover games.
Any game you get covered needs doing by someone who can do the job because come Saturday, if that report is not right and you don't get a result, then that's what you are judged on.
Unfortunately, the way that football life is, you are going to spend a certain period of your time in the game on the outside looking in because you are going to be out of work for whatever reason.
Your contacts and links within the game is how you get back into it.
We got the Port Vale game the previous weekend covered by a good friend of mine, Russ Wilcox, who I played with at Doncaster.
It's not just about being a friend, though. More important is that they can do the job. Russ is methodical, he is brief, blunt and to the point, which is what you want in a scouting report.
You don't want a newspaper report of the game. You want bullet points – strengths and weaknesses, best headers, set plays, how they are going to try and get you.
Russ is a footballing man and he a good coach. He's been an assistant manager and a good player and he has his own thoughts on the game.
He has seen us play, he knows our players and his thoughts on the game are important to us. We trust his opinion.
I have done the job myself when I've been out of work and building up a rapport with other people is important.
We are always communicating and the people you get to know in the game may then look to give you a helping hand when you need it.
All of our preparation paid off on Saturday as we came away with another good result. Port Vale were in a rich vein of form and we spoke about starting the game bright which is what we did.
Deon Burton scored a great first goal and we followed it up with a ferocious strike by Whelps.
That took the sting out of Vale and we worked hard, stopped them and denied them any space.
If we can keep performing to the levels that we know we can on Saturday then we will give ourselves another great chance.
Read more from John Schofield in Friday's Medway Messenger newspaper.