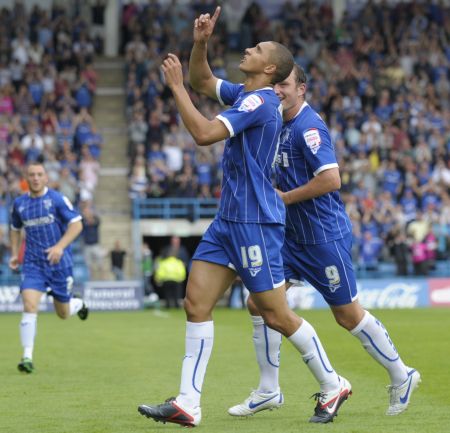 By Luke Cawdell
Gillingham boss Andy Hessenthaler admitted the performance on Saturday wasn't the best but he was just delighted to get the season off to a winning start.
The Gills took over a month to register their first victory last season but got the ball rolling early this time around with a narrow and scrappy victory against Cheltenham Town at Priestfield.
Hessenthaler said: "We didn't really get going with the football but we have to give them a bit of credit as they made it difficult for us with the way they played.
"They got the ball back to front quite quickly and had good strength up front feeding off the bits and pieces. It was a tough afternoon with the football.
"Sometimes it is about grinding out results and getting over that winning line. All in all, it wasn't the greatest game of football in the world but we are here to win games, and so we are delighted."
The afternoon was soured with the late dismissal of Luke Rooney. Hessenthaler has yet to review the incident properly and will decide if it is worth appealing. The young Gills midfielder is set to miss the next three games.
The Gills boss said: "Curtis has tried to be a bit clever and tried to flick it to Roons, it's a 50-50 ball, and knowing Rooney as I do he can't tackle to be fair to him. He is a footballer and that's not in his game.
"Looking at it at the time I thought it was a bit harsh but what I am disappointed in is their number 14, James Spencer, was on a yellow so why doesn't he then get another yellow for pushing Joe Martin in the back and into the advertising boards? Why is that not a yellow? They took him off in the end, perhaps that's the reason why.
"We will have a look and if there is a chance of appealing then we will but you have to be so spot on with these appeals because nine times out of 10 you lose them."
Hessenthaler, already light on attacking options, revealed that Dennis Oli missed the match with a virus. He will also be absent when the Gills travel to Brighton on Tuesday night for their first round Carling Cup clash.
Do you agree with Andy Hessenthaler? Have your say in our comments section below.