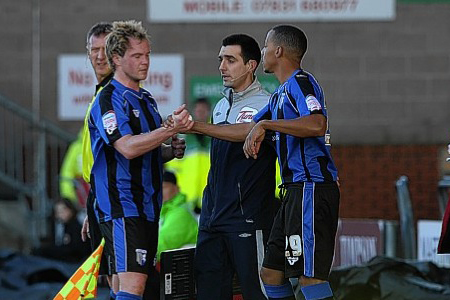 Gillingham manager Andy Hessenthaler admitted he was devastated to see Simon King's return to the side cut short by another injury.
King, who returned from long-term injury with a midweek appearance against Rotherham, was starting his first competitive game for the Gills on Saturday since May 2009.
While his problem ankle was holding up it was a hamstring injury that forced him off against Crewe.
"It is a hamstring injury and not the ankle which is good news," said Hessenthaler.
"He has been out for a long while because of the ankle injury and he's going to over-compensate and get injuries elsewhere.
"Hopefully it's not too bad and I'm devastated for him because it was great to see him out there."
How big a blow is it for Gillingham to be without Simon King again? Have your say below.