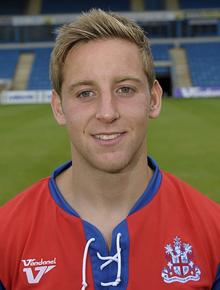 By Luke Cawdell
Transfer-listed defender Connor Essam is attracting interest.
The 20-year-old centre-back was made available at the start of the year and Gillingham boss Martin Allen revealed talks with potential new clubs are ongoing.
He said: "We have talked to clubs but nothing is confirmed.
"All I will ever do is talk about a deal that has been done. There are conversations taking place but I am not prepared to say who with. I just deal with the facts."
Dartford manager Tony Burman admitted the club's part-time status hindered their efforts to take Essam to Princes Park.
Essam was a hit with the Darts last season during a loan spell, which in turn led to him becoming a regular for the Gills under previous boss Andy Hessenthaler.
Essam also made nine appearances during a two-month spell with fellow Blue Square Bet Premier side Luton earlier this season.
Burman said: "We enquired about Connor. The situation there has changed slightly because he's been made available for transfer at a full-time club. He's talking to other clubs in the league that are full-time and I can't blame him."