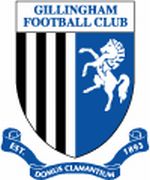 Senegal will no longer be playing the Gills in a friendly after confusion over who had authority over their fixtures.
Last week the Gills announced they were to play the African nation's Olympic team ahead of Senegal's London 2012 qualifying match in Coventry.
The game was due to be played at Priestfield on Tuesday, April 17, but that game has been scrapped.
A statement from the Gills said: "We have been informed that the Senegalese Olympic Committee, who were arranging the football team's trip to Medway in April, don't have official control over the football team until they qualify for the games. Until qualification is secured the team remains the responsibility of the Senegalese Football Federation."
The Olympic side will now head straight to Coventry to face Oman in their qualifier without a match with the Gills. The Senegal Olympic squad will train in Medway ahead of the games.