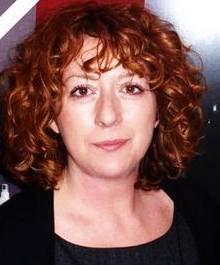 by Ed Targett
The girlfriend of a father-of-two found dead in his Herne Bay flat with a knife wound to the heart will not be charged, it can be revealed.
Haydyn Vintiner, 39, was discovered in his blood-soaked Central Parade home on Saturday, September 15.
His hairdresser girlfriend Sarah Avey, 37, was arrested shortly after - but it has now emerged she will not face any criminal charges.
Haydyn is believed to have stabbed himself in the chest and police are now not treating his death as suspicious.
Miss Avey, who works in Impact Hair Salon in Mortimer Street, says she would never have hurt Haydyn.
The mum-of-two , pictured above, said: "I just want people to know he was the love of my life.
"It's been a long investigation and I'm glad because I wanted the police to have been thorough. I would never have hurt him. I loved him so much."
Haydyn's parents Leon and Jeanette Vintiner, who returned to Herne Bay from their home in Spain to bury their son last month, were earlier told a knife severed a major artery in his heart.
But the interim death certificate they had been given showed the "precise medical cause of death has yet to be determined".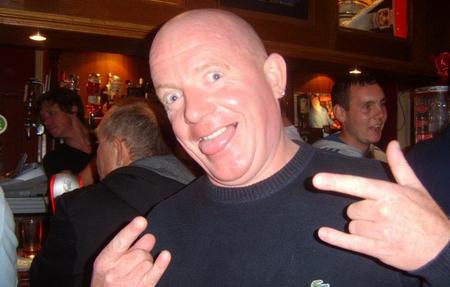 Haydyn's sister Simone, 43, said: "We are devastated, very upset. At the same time we feel like we have laid him to rest now. It would have been his 40th birthday on Saturday and we'll be doing a little celebration and thinking of him.
"He had been fine, never tried to kill himself or anything like that for 38 years of his life but he had gone downhill a year-and-a-half before his death; he was definitely troubled."
In a joint statement from the Kent and Essex Serious Crime Directorate and the Crown Prosecution Service in Kent, spokesman Jane Walker said: "After a police investigation by the Kent and Essex Serious Crime Directorate, a file was submitted to the Crown Prosecution Service.
"This investigation has been reviewed by senior CPS lawyers in Kent who have concluded that there is no evidence upon which to prosecute any person for any criminal offence arising from Mr Vintiner's death.
"No further police action will be taken against the 37-year-old Herne Bay woman arrested in connection with this investigation.
"A report has been submitted to the coroner. Our thoughts are with all members of Mr Vintiner's family. We fully appreciate that this has been a very sad and difficult time for them."