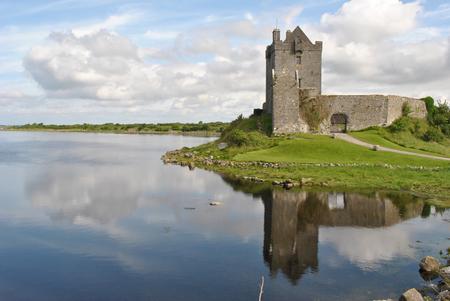 by Danny Boyle
I wasn't born in Ireland and have only visited a handful of times, but there's something about the country that makes me feel like I'm at home.
With a name like mine and as a descendent of ancient Irish kings, I suppose I should.
But you don't need Irish family roots to feel welcome – the people are as friendly as the scenery dramatic.
I discovered this in the south west of the country, a region of extremes: from rolling green fields and isolated mountains to wild seascapes and craggy shorelines.
Of course, you don't visit Ireland for the weather. It rains 260 days a year, but showers never last long and only make the patchwork of fields even greener.
Driving in Ireland is a dream. With a population of only around four million, there are very few cars. The only traffic jam we encountered was caused by sheep moving between fields.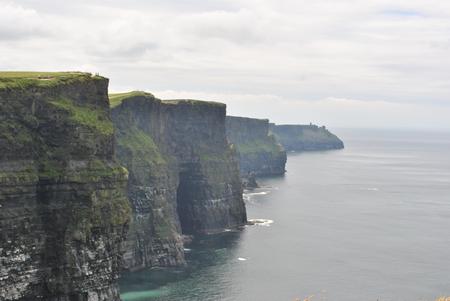 Getting around by road is particularly good when somebody else is driving – we sat back, relaxed and enjoyed the view as our knowledgeable guide told us all we needed to know about Ireland.
It also meant we could enjoy a pint of Guinness at every opportunity.
We started our five-day expedition with Rabbie's Small Group Tours in Dublin.
Leaving the capital, we headed west to the student city of Galway.
Its streets brimming with cafes, restaurants and pubs playing live music, we spent an evening soaking up the lively atmosphere.
Galway is the gateway to the rugged beauty of Connemara, but we headed further south to spend three nights in Killarney – the perfect base to explore the south west.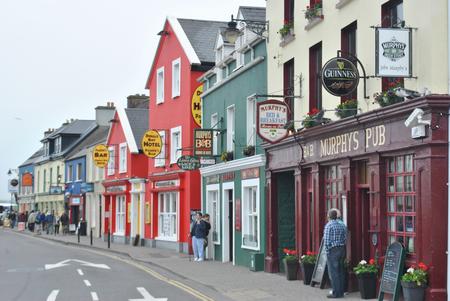 A lakeside town nestled in a mountain valley, it is a tourist haven and packed with pubs popular for traditional Irish music and food.
But there are just enough locals to keep it real – including Kitty, who we met celebrating her 91st birthday in Murphy's Bar – even jigging to It's A Long Way to Tipperary.
The town is close to Killarney National Park, with 25,000 acres of mountains, lakes and waterfalls to explore by foot, bike, canoe or car.
It is also a good place to begin the 100-mile Ring of Kerry, one of Ireland's most scenic drives passing fishing villages and remote islands.
Climbing rolling hills of every shade of green imaginable, the mist becomes so low it's as if you are driving into the clouds.
The landscape gains a mystical quality – deserted beaches, rugged hills and green fields given an ethereal glow.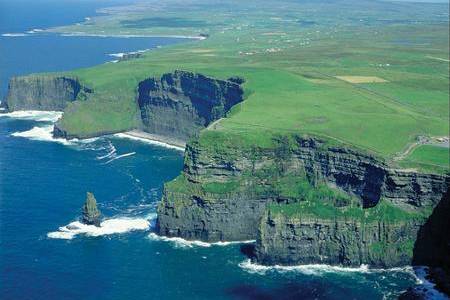 Also close by is the Irish-speaking Dingle peninsula, rich in 5,000 years of Gaelic culture and full of archaeological sites.
From the ancient forts of Slea Head, to the colourful harbour town of Dingle and wthe chance to spot dolphins on a boat trip, it makes for a dramatic end to Europe as Ireland's most westerly point.
Other highlights of the west coast include the limestone landscape of the Burren and the 700ft Cliffs of Moher in County Clare.
On our last day as we headed back to Dublin, we travelled through the mountains of west Cork to Blarney Castle, where we kissed the famous Blarney stone – said to bestow the gift of the gab.
I'll certainly be going home for another trip soon. And that's not the Blarney talking.
---
The five-day Escape to the West tour of Ireland with Rabbie's Small Group Tours departs from Dublin on Sundays (May to September).

The tour, led by an experienced guide in a minibus with a maximum of 16 passengers and excluded accommodation, costs about £249 per person.

For more details on the Escape to the West tour, visit www.rabbies.com or phone 0131 226 3133.

Danny stayed at:
Fitzwilliam Hotel, Dublin (www.fitzwilliamhoteldublin.com). Double rooms, including breakfast, from £149 a night.

Jurys Inn, Galway (www.galwayhotels.jurysinns.com). Double rooms, including breakfast, from £100 a night.

Kingfisher Lodge, Killarney (www.kingfisherlodgekillarney.com). Double rooms, including breakfast, from £78 a night.

For more inspiration about trips to Ireland visit www.discoverireland.com.
Danny travelled to Ireland with Ryanair (www.ryanair.com).