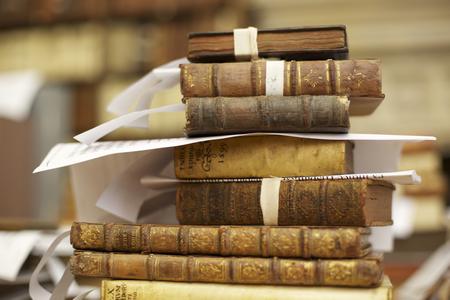 by Jamie Bullen
Medieval documents taken from the Canterbury Cathedral library will be auctioned off unless academics can raise enough money to buy them back.
The University of Kent and Canterbury Cathedral campaigned together to stop the removal of 300 books and manuscripts from the Mendham Collection by The Law Society.
Nineteenth century clergyman Joseph Mendham formed the 5,000-strong collection, which details early tensions between Catholics and Protestants.
It has been in Canterbury since 1984, attracting academics and researchers from across the world.
The Law Society said they needed to sell the documents to raise much-needed cash and have given the university and cathedral until November to submit a bid to reclaim the collection.
Spokesman Emma Alatalo said: "In these challenging times, we can no longer justify the ongoing cost of maintaining the collection, which despite its great value to academics does not form part of an archive useful to our members.
"We owe it to our members in these hard-pressed times to get the very best price that the market can offer."
Officials from the university and the cathedral (pictured below) launched a petition to preserve the entire collection, but despite 1,600 signatures could not prevent the removal.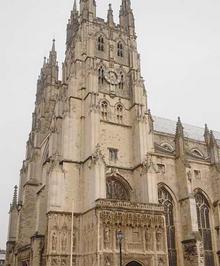 Dr Alixe Bovey, director of the university's Centre for Medieval and Early Modern Studies, said: "They took 300 volumes last Wednesday and out of those I would say they are worth more than half of the total collection.
"They are by far the earliest, rarest, most important books and it has really punched a hole in the collection.
"I wrote to them yesterday asking them to share their valuation as a basis for us to put together some sort of package. They invited us to make an offer in May but gave us only 72 hours, making it impossible to do so.
"Were they just paying lip service by giving us the chance to make an offer. I think their main priority is to get some cash by the end of the year."
Cathedral spokesman Chris Robinson said: "We are sad that the Law Society don't seem to appreciate the intrinsic value of the collection, they are just looking at it as pounds and pence.
"We know they need money and we appreciate that, but we are sad they are doing it in this way. We assume they will take the rest of the collection."
A valuation was not revealed as it may dissuade potential bidders at the auction.