by Chris Hunter
This is the moment a crooked double glazing contractor was spotted burgling a house... on his customer's personal CCTV system.
Tonbridge man Mark Hicks thought something was up when he noticed a copper tank had gone missing from outside his house in Streamside.
And when he looked over the day's CCTV recording, it was pretty obvious who the culprit was - Supaglazing contractor Steven Roberts.
The 35-year-old, from Wainscott, near Rochester, is shown here loading the first of his finds into his Supaglazing branded van.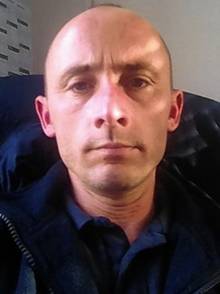 Roberts, who pleaded guilty to the burglary at Sevenoaks Magistrates' Court, had been let into the house by Mr Hicks's wife.
But he returned later that day when Mrs Hicks was out and bagged goods worth £1,190, including the copper tank, a camera and a pair of binoculars.
Magistrates gave him a suspended prison sentence, and ordered he do 200 hours' unpaid work, as well as pay compensation of £100 and £85 costs.
But 40-year-old Mr Hicks, a father of two pictured left, said the sentence was not enough - and was now considering suing Supaglazing.
"It's absolutely horrifying," he said.
Describing how it felt to watch the burglary take place, he said: "Thoughts can't describe it - the feeling of violation is horrible."
He added: "My wife has spent many a day since upset about it. Every time she looks at the window it's a constant reminder. She had to deal with the guy face to face.
"When I showed her the CCTV she was absolutely distraught."
Supaglazing said Roberts was not an employee, but had carried out work as a contractor.
It was no longer going to use him, said a spokesman, who did not wish to make any further comment or give their name.