by Joe Walker
A dad whose wife was killed by a drink driver has told of his fury after learning the man responsible will walk free this summer.
Mike McKenzie blasted the justice system after he was told George Forbes will be released on licence in July – less than four years into an eight-year sentence for causing the death of his wife Janice.
The 40-year-old was convicted in August 2007 of killing the mum-of-three in a horror head-on smash on the Old Thanet Way. He was more than twice the drink drive limit.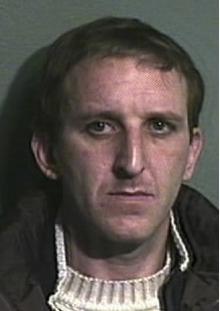 Mike said: "In four months he's going to be walking the streets a free man because he's been a good boy inside.
"Where's the justice in that for us and Jan? We've got to live with what he did for the rest of our lives, but he can just get on with his.
"He'll have his life back, but we won't have Jan back. It's no justice for what we went through and for what we still have to go through.
"He should be behind bars for another four years."
Jan, 50, was killed instantly after Forbes ploughed his van into her Audi on the Old Thanet Way near Greenhill on October 16, 2006.
The devoted mum had been driving home to Lancaster Gardens in Beltinge when Forbes overtook a car and smashed into her.
Mike and his three children - Scott, 26, Donna, 29, and Paul, 31 – rushed to the scene after hearing about the crash.
Mike said: "Jan had been shopping at Sainsburys and was gone for three hours.
"We were worried because we couldn't get through to her phone. Donna said she'd heard about the accident so we all got together and went down there.
"We actually got through the police cordon and a few hundred yards directly in front of us was what was left of Jan's car.
"Forbes didn't give her a chance – he just pulled out in front of her. The impact was in excess of 100mph.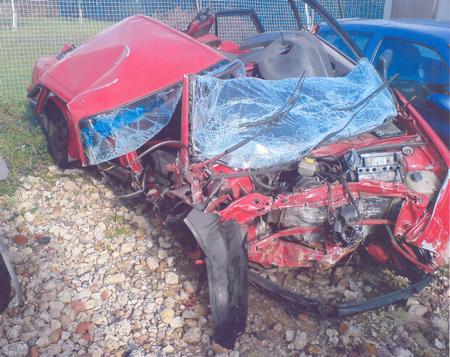 "There was no knowing who he was going to kill that day. It was just a total waste of life.
"We saw the indescribable impact Jan's car had taken, and that impact meant we were unable to say goodbye to her."
Forbes has told probation officials he wants to live with his family in Whitstable when he's released, but Mike says he will fight to keep him out of the area.
The 58-year-old – who has since re-married and moved to Broadstairs – said: "I couldn't care less if his family lives in Whitstable.
"I've lost part of my family for life because of him. We don't want him anywhere near us.
"My children all live in Herne Bay and my son drinks in Whitstable and they don't want to bump into him.
"We're going to ask for him to be excluded from Whitstable, Herne Bay and Thanet, but the people making these decisions haven't gone through what we've been through.
"To them it's not about the feelings of the victims, it's about the feelings of the criminals."
Mike – who continues to run the designer wardrobe firm he and Jan started together – says her death continues to haunt him and his children.
He said: "It's been devastating for them to lose their mum at such a young age, especially Donna.
"Her daughter Shannon was just three when Jan died. She would have loved to have seen her grow up.
"But Forbes took that away from her. He's never even said sorry for what he did and I don't think he actually is.
"If I hadn't had any dependents when it happened I would have done away with him.
"I would have been doing society a favour. He can rot inside for as long as he lives, for all I care."