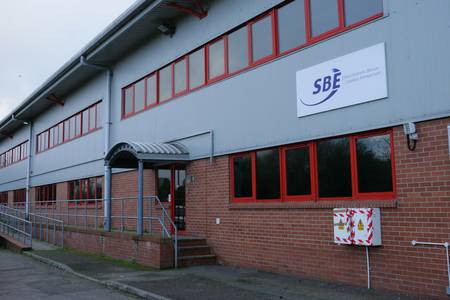 Balhang Limbu worked at SBE Ltd with Pawan Rai
by Keith Hunt
A teenager from the Gurkha community sought violent retribution as a matter of honour after a work colleague criticised him.
Electrical engineer Balhang Limbu organised a gang armed with metal bars to attack Pawan Rai as he left work one evening at a mobile phone factory in Ashford.
Mr Rai was left unconscious from being struck on the head. He suffered a fractured bone in his neck and had cuts, bruises and swelling.
Now 19-year-old Limbu, of Lynsted Close, Ashford, has been sentenced to two years' youth custody for unlawful wounding.
Maidstone Crown Court was told Limbu and Mr Rai, both from Nepal, were working at SBE Ltd on Beaver Industrial Estate, in Beaver Road.
Simon Taylor, prosecuting, said Limbu believed he had been "slighted" by Mr Rai and swore at him in their native language.
Two days later on December 3 last year, there was a further confrontation when Limbu called the victim more names. Mr Rai responded by slapping him once to the face.
Limbu told him: "You will see me after work."
"the defendant felt his honour had been challenged and he rectified that after work..." – kerry waitt, defending
Mr Rai and his wife were walking home when they saw Limbu smiling as he walked towards them.
Limbu told two men with him: "That's the guy - beat him."
Others appeared and up to eight men pounced on Mr Rai.
"Two of them had metal bars," said Mr Taylor. "They hit him to the head. He fell to the ground and was repeatedly kicked. The attack was broken up by a passer-by and they ran off."
Police went to Limbu's home and found bloodstained clothes in his wardrobe. It matched the victim's blood.
Judge Jeremy Carey told Limbu his attempt to get back at Mr Rai was "wholly misguided and wrong, both morally and because it was contrary to law".
"Your position is made much worse because you arranged this and got others to help you," he added. "It is a serious case. The harm caused was serious.
"You carried on with the attack while weapons were used. It was a group attack and an ugly incident altogether."
The judge said custody would be hard, but added: "You deserve it."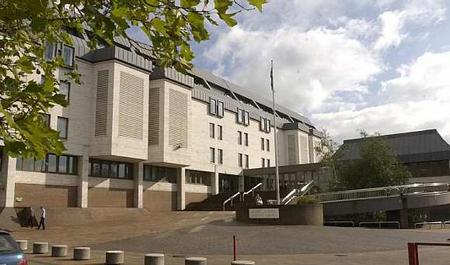 Kerry Waitt, defending, said Limbu came to the UK from Nepal just under two years ago and had worked for the firm for about seven months.
"There is a cultural element to this," he said. "The Gurkha community and my client understand if they live in the UK they are subject to English laws.
Honour is very important to the Gurkha community."
Mr Waitt said Mr Rai had criticised the teenager's standard of work, but had no authority in the factory. There was tension between them and the victim belittled Limbu in front of other workers.
"The defendant felt his honour had been challenged and he rectified that after work," said Mr Waitt. The victim is in his mid-20s and of bigger build.
"The defendant did not know any weapons would be used. He has brought shame on his family and the Gurkha community."