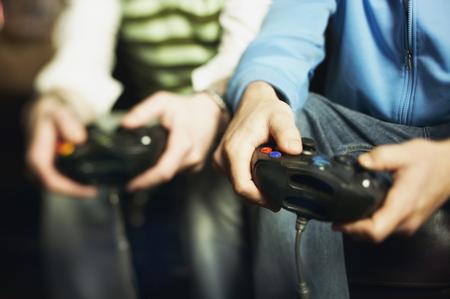 An "evil" genius used his IT expertise to mastermind a computer scam that has netted him thousands of pounds.
Hacker Lewys Martin, 20, offered a "patch" to users of the popular video game Call Of Duty - but secretly hid a trojan horse virus inside.
That allowed him to remotely monitor computer users' keystrokes, giving him details of their bank and credit card numbers, passwords and codes - including Paypal accounts.
Then he sold details to crooks and villains through the internet - before stashing his proceeds in an offshore account in Costa Rica.
Martin, of Dover Road, Deal, was only caught after drunken raids of colleges in Dover and Deal in a bid to steal computer equipment.
Police officers who raided his then home in Folkestone Road discovered sets of A4 print-outs of more than 300 credit card details and passwords.
They also found details of a fraudulent £3,000 bank loan in the name of a Lewys Manser.
"it is clear that he is too clever for his own good and being that clever found it too easy to use that knowledge for nefarious purposes…" – thomas restell, defending
Amazingly, when Martin appeared at Canterbury Crown Court last November, sentence was deferred to allow him to attend a computer course at university in Canterbury.
But in March this year – and while on bail – he and another man were caught smashing their way into the Walmer Science College in Deal, causing £300 of damage before attempting to steal a projector, computer, hard drive, walkie-talkies and other equipment.
Now he has been jailed for 18 months for three burglary and fraud charges and asking for another five to be taken into consideration.
The court heard in May last year he broke into South Kent College, in Dover, but was caught before he could steal anything.
He also burgled the same premises in April and also raiding the Castle Community College in Deal, Dover College in Dover and the Co-Op Store in Mill Road, Deal.
Edmund Burge, prosecuting, said Martin sold credit card details for between $1 and $5 through an online pirate website.
"We don't know how much money he got through selling the card details because the money is in a bank which won't co-operate with the authorities.
"But Martin admitted to police that it was in the thousands of pounds."
Thomas Restell, defending, said: "It is clear that he is too clever for his own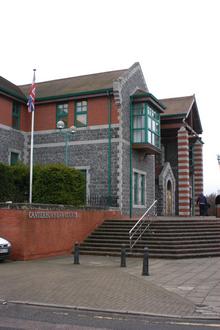 good and being that clever found it too easy to use that knowledge for nefarious purposes."
He pleaded with the judge to allow him to complete the IT university course, "which would allow him to harness his abilities for good and not evil".
The defence lawyer said Martin – who has 25 convictions after 12 court appearances - now claims to be "off the drink and drugs" – which would reduce the likelihood of his re-offending.
But Judge Nigel Van Der Bijl told him he had been given a chance in November "but you never kept your promises."
Senior Crown Prosecution Service lawyers have now launched an investigation to try to recover the money Martin made through his illegal activities.