An emotional tribute to Natalie Esack has been paid by the teenage hairdresser who witnessed the murder.
Chelsea Ford, 18, who worked with Natalie, said: "The world has lost a woman who wasn't just beautiful on the outside but a special, caring person who'd help anyone she could.
"I truly couldn't have asked for a better friend. We'd talk, laugh and enjoy every day no matter what was going on.
"She would always say to me 'laugh, because if you don't, you'd cry'."
In a statement made after Esack was convicted, Chelsea described Natalie as her boss, role model, closest friend and "now a beautiful angel."
She said the 16-year age difference between the two of them did not matter.
"That was one of the best things about Natalie, no matter the age, or how much she knew about life, she would always treat me the same.
"She taught me everything, not just about hairdressing but about life too."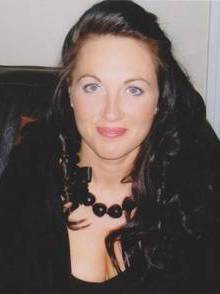 She added that Natalie was "forever in my hearts and thoughts".
Seven months after the murder, Chelsea opened her own salon in North Street, Ashford, as a tribute to Natalie.
She has called it Nat'ural Hair after Natalie and has her friend's styling scissors framed and on display.
Chelsea, of Susans Hill, Woodchurch, did work experience at Natalie's salon when she was 14 and still at Homewood School, Tenterden, and then was taken on as a trainee.
"I always dreamt of having my own salon but would never have left Natalie – it was me and her until the end," she said.
"There is never a day goes by when I don't think of her."