A headteacher suspected of using the school's credit card to buy personal items worth up to £3,000 escaped prosecution and disciplinary action.
The potential offence was among 12 suspected frauds committed by county council staff in the last six months.
It was uncovered by council auditors as part of their work responding to allegations of so-called irregularities.
But the headteacher, who was also suspected of submitting false expenses claims and paying a family member for voluntary work, was not prosecuted and left the job before KCC could take any formal action.
The identity of the former head is not known and KCC said it would not identify them because there was no proven case.
The case has now been referred to the Teaching Agency, which regulates the profession.
A report presented to county councillors setting out details of the case said there was evidence to support the allegations and the matter was referred to the police.
But they could not pursue the matter and during the inquiry, the headteacher left the post.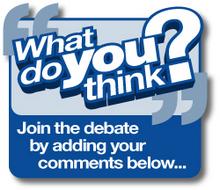 In a statement, KCC said: "We are unable to disclose the name of the individual because there was no proven criminal case and therefore the information is not in the public domain.
"If the professional body pursues a case any subsequent hearings may be held in public."
In other cases, pension payments totalling £6,758 were made to members of Kent's pension scheme who had died, but KCC was unable to recover the money even though it had been withdrawn because the banks involved refused to co-operate.
Council auditors had no legal powers to force them to do so.
Neeta Major, interim head of audit at Kent County Council said: ""Kent County Council is committed to tackling fraud.
"The council maintains a zero tolerance approach towards all fraud and corruption to ensure that public money is safeguarded.
"We proactively promote a strong anti-fraud culture and actively seek to deter, prevent and detect all types of fraud, working with other agencies when appropriate."