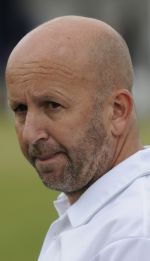 by Alex Hoad
Simon Halsey says the enforced break from action could be the perfect thing to end Herne Bay's Ryman League Division 1 South slide.
Halsey's side have not played since January 5 after a run of two points from their previous seven games stretching back to November 10 and he joked: "It's our longest run without a defeat all season."
Bay are due to visit Horsham on Saturday and although Halsey expects the game to be called off, he hopes his side can "start afresh" when they do get back to action.
He said: "This run of postponements could have a profound effect on the table at the end of the season.
"Teams that have been on a great run will have lost momentum and it will also affect teams like us who have not been doing so well.
"It will pretty much be a case of everyone starting all over again. It might be the best thing that's happened to us all season."
Do you think Bay can make a fresh start after their lengthy lay-off? Have your say below.