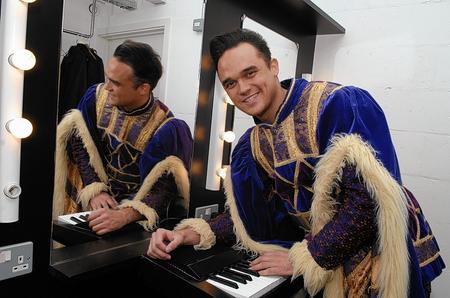 Singing star Gareth Gates kicks off the panto season as Prince Charming but one subject is completely off limits. Chris Price caught up with him.
It is funny how little moments can eventually carry huge significance down the line.
"It is weird how that's worked out," said Gareth Gates with his cheeky, northern lad smile. The former Pop Idol star, 28, was talking a couple of months back about starring alongside West End actress Faye Brooks all summer in Legally Blonde and then again all winter in the Marlowe Theatre pantomime Sleeping Beauty.
Fast forward a few months and the pair's relationship has come under the spotlight amid tabloid rumours of an affair after the Unchained Melody singer separated from his wife of four years Suzanne, with whom he has a three-year-old daughter.
That subject was strictly off limits when he arrived for rehearsals at the Marlowe. "At the minute I'm in theatre and enjoying it so much," he said of his new career path, which has seen him star in Joseph and the Technicolour Dreamcoat and the 25th anniversary production of Les Miserables.
"I would have never thought I would be able to act, firstly with my stammer but also because I haven't trained as an actor – it is something I have just picked up.
"I'm really enjoying it. Speech wise it has given me a great freedom and liberty on stage, which is a really nice feeling. I'll certainly return to making records but this theatre thing is really happening and taking off. I think I'll enjoy this for a little while."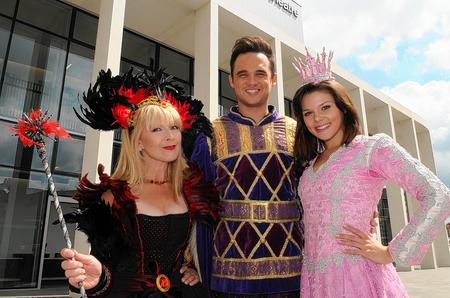 Sitting not far from Gareth is Tok, a speech therapist from the McGuire Speech Programme. Every now and again, he chips in with advice for the singer, who speaks slowly and deliberately.
"My speech is something that I have to continually work on. That is just how it is," said Gareth, who promised his Prince Charming in Canterbury will be more Prince Harry than Prince William. He said: "I'm very fortunate that I have found a speech therapy programme which works for me. The support network is great and I have speech coaches with me often who just make sure that I am doing it right.
"My speech goes up and down. It is always a constant battle. I have times where I am flying and have to pay less attention to it. Then there are times when I am tired or busy and my speech, as a result of that, suffers."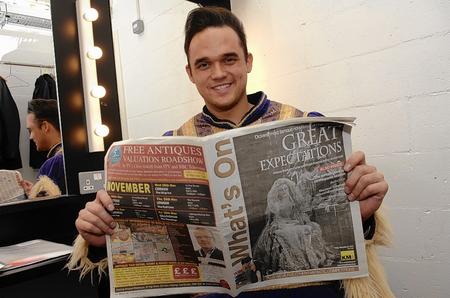 Gareth is now also an instructor on the programme. Bizarrely, Gareth's speech seems most at ease when he talks about his therapy and the work he has done teaching out-of-control stammerers how to get a grip on their words.
"Who would have thought me, a stammerer, would be able to teach someone how to speak? That in itself is quite mind blowing," he said. "I know how their lives are about to change because being unable to speak – and essentially not having a voice – means you can't really be the person you want to be. You can't show people your personality and be the fun, witty person you really are inside. You see they are finally going to be able to live life and do the job they want to do."
After appearing as Prince Charming at the Marlowe, alongside Toyah Willcox as the Wicked Fairy, Gareth hopes to release a new album next year.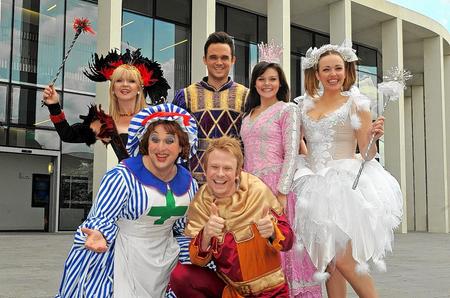 He said: "Music has been my passion from a very young age. Because I couldn't speak as a child my only form of expression was through music or singing – sitting down at my piano and playing for hours. For the next album I think I am going to have a band. I perform at my best when I am with a band."
"We do a lot of corporate gigs – which is about getting the guys who are there up on the dancefloor – so we do a lot of classic rock songs.
"What we are now going to do is find a name and make it as much about them as it is about me. It will be a little bit more rocky but not too far away from where I've come from. The type of music we like is late 1970s and 1980s rock, so it is not heavy rock. It is about well written songs, great melodies and a great sentiment."
Sleeping Beauty, starring Gareth Gates and Toyah Willcox, will be at Canterbury's Marlowe Theatre from Friday, November 30 to Sunday, January 20, 2013. Tickets £11 to £30.50. Box office 01227 787787.