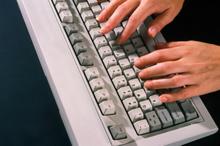 A broadband blackout which affected thousands of homes across Kent has ended.
A statement on Sky's website said the "issue is now resolved and services have been fully restored."
It comes after a 'major issue' reported to Sky surrounding its broadband and talk services.
It took more than 24 hours to sort out after the services went down - properties throughout the north of the county suffered the major outage since just after 11am yesterday.
They were returned to normal at just after 3.20pm today. It comes after a Sky statement originally stated the problem could last into this evening.
It said: "Repairs by Openreach and Sky engineers are under way and will continue until full service is resumed. We estimate that this work will be completed this evening."
Areas affected include Farningham, Greenhithe, Gillingham, Gravesend, Hoo, Longfield, Meopham, Rainham and Southfleet.
One customer affected was Jeanette Burroughs, who struggled to organise her mother's funeral on Friday without internet access.
Mrs Burroughs, of Otterham Quay Lane, Rainham, feared she wouldn't get all the preparation done in time.
She said earlier: "All you get when you ring Sky is an automated message, which is really frustrating."
A statement on Sky's website said: "As a result of damage to Openreach fibre in the Kent area, customers... may be experiencing a loss of Broadband and Sky Talk services.
"Sky and Openreach engineers are working hard to resolve this issue as quickly as possible - as and when we're able to advise on repairs we will post updates to this page."
It's believed contractors in Greenwich drilled through an Openreach fibre-optic cable to cause the damage.