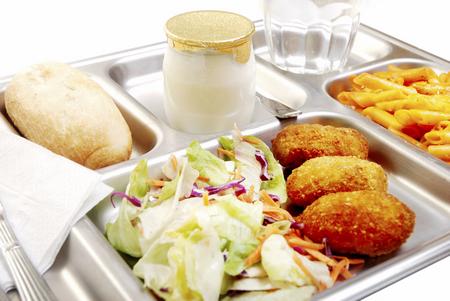 Tests are being carried out on Kent's school meals to see if they have been contaminated with horsemeat.
The checks were launched among five catering firms supplying food to the county's schools after the scandal of tainted beef.
Kent County Council has asked five contractors that provide meals for a third of its schools to verify that no horse meat has been traced in their produce.
Kevin Shovelton, director of education, planning and access, said: "KCC has a contract with five different catering contractors to supply school meals to 230 schools.
"We have asked all five catering contractors to re-confirm that their meat suppliers are compliant with the required traceability, testing and hygiene processes to make sure the integrity of their products is maintained.
"As most of the meat dishes on the menus are prepared on site, some with meat from Kentish butchers, there are very few bought-in processed meat dishes."
A Medway Council spokesman said individual schools in the Towns are responsible for catering.
The Food Standards Agency has launched a sampling programme to investigate how far products contaminated with horsemeat have been distributed.
Tests for horse DNA are being carried out on processed beef products - including those supplied to schools, hospitals and care homes - before results are published on Friday.
The scandal has seen supermarket chains withdraw "beef" products - some containing up to 100% horsemeat.