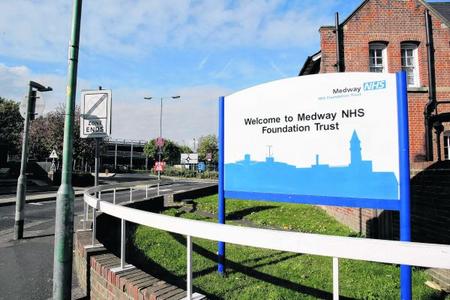 Medway Maritime Hospital is being investigated for high death rates
by Dan Bloom
Plans to merge the Medway and Dartford hospital trusts that were just months from approval have been put on hold amid a death rate probe.
Medway Maritime Hospital is one of 14 across the county being investigated after a report into high mortality figures.
The NHS Commissioning Board is investigating the Gillingham hospital after it posted higher than expected death rates two years in a row.
So chiefs have paused plans to merge with the Dartford and Gravesham NHS Trust, which runs Darent Valley Hospital.
They were hoping the bid would be approved in March by the regulator Monitor.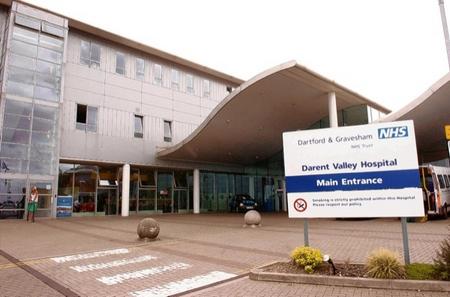 A trust spokesman said: "The trust recognises it needs time and space to fully focus on the national commissioning board review on [death rates] and ensure that integration with Dartford and Gravesham NHS Trust is based on solid foundations.
"At present, it is understood this national process is likely to take three to four months. When the NCB review timeline is clearer, the trusts will be better able to estimate a timescale for resuming the Monitor process."
The hospital had already set up a designate trust board to see through the move, which chief executive Mark Devlin claimed would prevent the hospital having to cut services.
The process is not expected to resume until at least June.