Another Medway school head teacher has been suspended in a leadership crisis.

Kevin Mahon (pictured below) is under investigation for "general management issues" at the Hundred of Hoo Comprehensive.

He becomes the second Medway school chief to be suspended in just three months.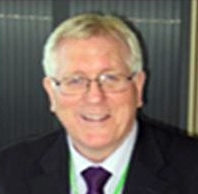 Bishop of Rochester Academy princpal Christopher Sweetman resigned last month after walk-outs and violence marred the Chatham school's first year.

Mr Mahon became head of school at the Main Road comprehensive in 2009 after Ofsted inspectors placed it in special measures.

He is second in command to Dr Gary Holden, who joined as executive principal in 2009 and is also head at Sir Joseph Williamson's Mathematical School, Rochester.

The school was brought out of special measures in October and leadership was graded 'good'.

Decisions to suspend a teacher are taken by a school's governing body. The chairman of both Hundred of Hoo and Bishop of Rochester Academy schools' governors is the same man – Dr Peter Clough.

Hundred of Hoo staff refused to comment on the circumstances surrounding Mr Mahon's suspension, while parents said they had not received any letters about the decision.

It is believed two parents recently complained to the school claiming staff physically assaulted their children – one during an exam.
Medway Council declined to comment on the assault claims.

A spokesman said: "We can confirm that Mr Kevin Mahon, the head of school at the Hundred of Hoo School, has been suspended while an investigation is held into general management issues.
"The school has ensured interim arrangements are in place."

Mr Mahon's suspension comes as investigations continue into allegations Hundred of Hoo media teacher Mark Spendley seduced two ex-pupils.

The 35-year-old, of Queenborough, Isle of Sheppey, had his police bail extended to August 18 this week.

He was arrested in March by officers investigating an alleged abuse of position after two girls, now aged 17 and 19, claimed they had affairs with him.