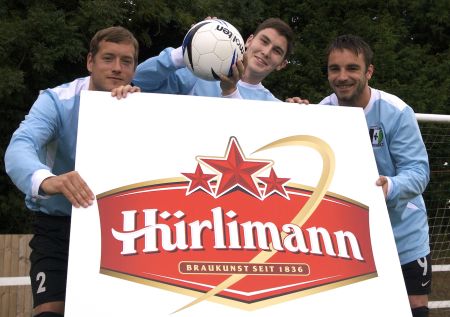 The Kent Football League has agreed a two year sponsorship with Hurlimann lager.
The league will be renamed the Kent Hurlimann Football League with pitchside hoardings at all league grounds and programme advertising through the next two seasons. The company will also provide branded footballs for each man of the match.
League chairman Denise Richmond said: "The Kent League provides great competition for our teams and helps clubs move up the non-league pyramid.
"We're sure that this deal will help us to push forward at an exciting time for football in Kent. I'm sure all our clubs will join me in welcoming Hurlimann and will give it their full support."
Louise Weatherstone, Hurlimann brand manager, said: "It's great to share our love of football with players and fans across Kent.
"Hurlimann and football is the perfect match for what promises to be an exciting season, so look out for some exciting activity at matches across the county."
Hurlimann has also signed a sponsorship agreement with Kent League side Chatham Town FC. It is investing in the club through branded training shirts, match sponsorship and programme advertising.
The Kent Hurlimann Football League kicks off with the first round of fixtures on Saturday, August 13.