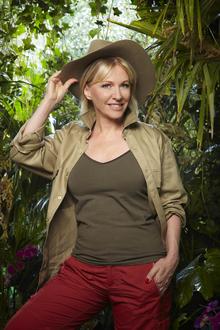 by Hayley Robinson
A Kent MP has slammed Tory colleague Nadine Dorries – saying he wouldn't be fussed if she was attacked by a snake and never came back to Westminster.
Gordon Henderson, who represents Sittingbourne and Sheerness, was quizzed about her appearing on I'm A Celebrity... Get Me Out of Here! at a youth surgery at Sittingbourne Baptist Church.
Mr Henderson said: "I don't approve of what she's doing. I think Members of Parliament are elected to represent their constituents and you can't do that from a jungle in Australia.
"If she was swallowed by a python and never came back to Westminster I wouldn't lose too much sleep over it.
"If she wanted to connect with people she should have talked to people face-to-face. I dodn't have to go to Australia to do that."
Mid-Bedfordshire representative Ms Dorries is the first sitting MP to appear on the ITV show.
She claimed she wants to raise awareness of issues. But the Conservative party said it is concerned about her inability to do parliamentary and constituency business while taking part in the programme as she could be away from her job in the Commons for up to a month.
When she returns from Australia, Ms Dorries will meet the chief whip to explain herself.
About 40 pupils from Fulston, Highsted, Borden, The Westlands and the Swale Skills Centre attended the event.
Other matters raised during the meeting included issues such as homelessness, university fees and the conflict between Israel and Gaza.
Local matters included the cost of public transport for those who rely on bus services to get to and from school.
Mr Henderson, pictured left, added: "Whenever you connect with a group of your constituents it's always as success.
"The more I meet with them the more they understand their MP is there for them and willing to listen.
"Many switch off from politics because they think nobody listens to them but that's not the case."