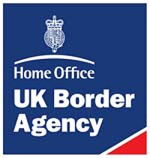 Two men working illegally at a Rainham restaurant have been arrested during a UK Border Agency raid.
Officers from the agency swooped on the Raj Rani restaurant on Rainham High Street where they arrested two men, aged 21 and 30.
The Bangladeshi men are now facing removal from the UK after officers found they had failed to leave the country when their visas expired.
They are currently in UK Border Agency detention pending their removal from the UK.
The restaurant has also been handed a penalty notice for employing illegal workers, which can result in a fine of up to £20,000 if it cannot provide evidence that the correct pre-employment checks were made on the men – such as seeing a passport or Home Office document.
Jackie Fowler, head of the agency's local immigration team in Kent, said: "Employers who take on illegal workers are both fuelling illegal immigration and undercutting businesses which play by the rules.
"The UK Border Agency is determined to stamp out abuse of the immigration system.
"We want the public to contact us if they have any information on businesses or people who are breaking immigration law."
Anyone who suspects illegal workers are being employed at a business in Medway can contact intelkent@homeoffice.gsi.gov.uk or 01303 247070.