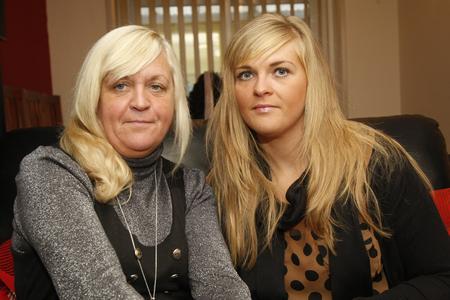 by Lynn Cox
The mum of a young woman who went missing 10 years ago has made a heartfelt plea for news about her daughter.
Rebecca Carr was 22 when she disappeared and yesterday, the 10th anniversary, mum Lynne Simmonds said she was desperate to know what had happened.
"There's no closure when someone has gone missing and we just want to know what's happened to her," said Lynne, of Bingham Road, Frindsbury, near Strood.
"It's the not knowing which is painful, we would just like to find out.
"Sometimes there will be a knock at the door or a phone call and I will think, 'oh, it could be her coming home', but usually it's a cold caller or something like that."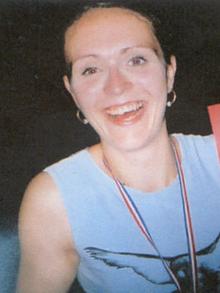 Rebecca (pictured left) was last seen in Gillingham on November 25, 2002 after being dropped off near the railway station by her grandparents.
Despite extensive investigations by police, several false sightings and family appeals, Rebecca has not been seen.
Lynne, 53, who still lives in the same house, wants Rebecca's old schoolfriends, or other people she knew, to think back to see if they can give her any information.
Lynne, her partner and her other daughter Laura, have resigned themselves to the fact Rebecca - who also used the surname Simmonds - may not be alive.
Lynne added: "The police think she is dead and I don't believe she is alive, she would have come back if she was.
"We would just like to have somewhere to go so we can remember her - we don't have anywhere as we don't know what happened to her.
"It has been hard over the years, time does help, but I still have bad days and good days."
Rebecca used to go to the former Chapter School, in Strood, and was a mum of one. She was close to her family and had a passion for horses.
Laura was just 14 when her sister vanished. Her mum added: "Laura was the younger of the two but is 25 now, so she's older than Rebecca was when she went missing. Laura has been a great strength to me."
Lynne hopes Rebecca's old friends may hear about her plea and will be able to help her on her quest to find closure.
Rebecca was 5ft 8in, slim and had mousy brown, curly hair at the time she went missing.
If you can help, phone the Missing People helpline on 116 000 or visit www.missingpeople.org.uk.